Filter Content
Term 3_Week 10
| | |
| --- | --- |
| THIS WEEK | |
| 24 September | WSPT in Class: St Michael's Feast Day Liturgy (3/4) |
| 21-25 September | Fun and Fitness Week |
| 25 September | Last Day for Term 3 |
| | |
| NEXT WEEK | |
| | |
| | |
| | |
| | |
| COMING UP | |
| 12 October | First Day for Term 4 |
| 23 October | Book Week Dress Up |
| 6 November | School Photo Day |
| | |
NOTES GONE HOME THIS WEEK
'Lets Go Kids' magazine
Get Active Sports - soccer note
Fun & Fitness Week - Version 2 Update note
Please remember that copies of notes sent home are available on our website. https://www.stmichaelsps.act.edu.au/notes
The ACT election is scheduled for Saturday 17 October. Now that this election is a month away it is important that we are aware of what parties are promising regarding Catholic Education in the ACT. Education funding is central to the continued provision of quality education. In the ACT we are poorly served in comparison with our State/Territory counterparts. We receive the lowest State/Territory funding in Australia.
In the lead up to the 2020 ACT Election, the Catholic Education Commission of Canberra-Goulburn endorsed three policy priorities for all parties to consider in relation to:
Equitable School Funding
Provide Catholic schools with 25% of the cost of education in an ACT Government school, per-student (Currently only 20%)
Land Release and Planning
Make land available for Catholic schools.
Improve planning policies to include Catholic schools.
Support for Catholic Early Learning Centres
Provide financial support to Catholic Early Learning Centres to support equitable access and construction of new centres.
Recently, the Canberra Liberals announced a commitment to support Catholic Education's funding and land release policy priorities. The challenge for Catholic Education in the ACT is to continue advocating for this policy to be adopted by other parties. The election outcome remains uncertain and our System is focused on ensuring that all major parties commit to our policy priorities.
As soon as other parties commit to one
or more priorities, Catholic Education will announce to all parents.
What can you do as parents of children who attend a Catholic School in the ACT?
You, as parents and supporters of Catholic Education, can assist by engaging with candidates in the lead up to the ACT Election, making it clear that equitable funding of Catholic schools is an important election issue for you. Feel free to contact/approach candidates or current MLA's from other parties that have not committed.
Final Newsletter Thoughts
"Don't cry because it's over. Smile because it happened." – Dr Seuss
You got to love a Dr Seuss quote that
starts a piece of writing. For me, as I write my final piece for our newsletter as Principal at St Michael's, I reflect on this quote. I have experienced some of the best years of my teaching over the last three years. The fun, laughter, tears, frustrations, humour and learning that has occurred, makes me smile as I think about saying goodbye.
You might have realised, but with my work life, I am the type of person that goes in hard. Sees a need, sees a change that is needed and strategically navigates to make it happen, always with the students in my care at the centre. Whilst that may not have sat well with some people over the last few years at different times, I will never apologise for putting our students first, in what I have felt is in their best interest. It is why I became an Educator in the first place. To make a difference in a young persons life, to influence and inspire them to be the best version of themselves.
The high expectations that I place on myself, I expect nothing less of those around me, staff, parents and our students. We need to, collectively, be the change that is needed in this world, and to inspire the young women and men in our care, to strive, no matter what, to make a positive impact on society, to strive for equality, to strive for respect, to strive for empathy, to strive for kindness. I always keep at centre for me, striving not to be successful, but to be valued. I hope that the community at St Michael's have valued my leadership over the last few years and in turn, you have all felt valued by myself. The positive impact of what we say and do may not be known right now, but I hope, what we have created at St Michael's, in a relatively short period, will have a lasting influence and drive for our students to be the change they want to see.
When I reflect on how much we have changed in the last three years, all I can say is thank you to each and every one of you for trusting me to lead the school through a significant school cultural change. This also goes out to the staff at St Michael's, who have allowed me to lead them through a fast paced school improvement process, to be placed in the positive position we are today. What we have created at St Michael's, is not at every school. We have something quite special, quite unique that should be celebrated. Of course the work isn't over and Damien Webb will continue to lead the team to finish off the year and support in the transition to a new Principal in 2021.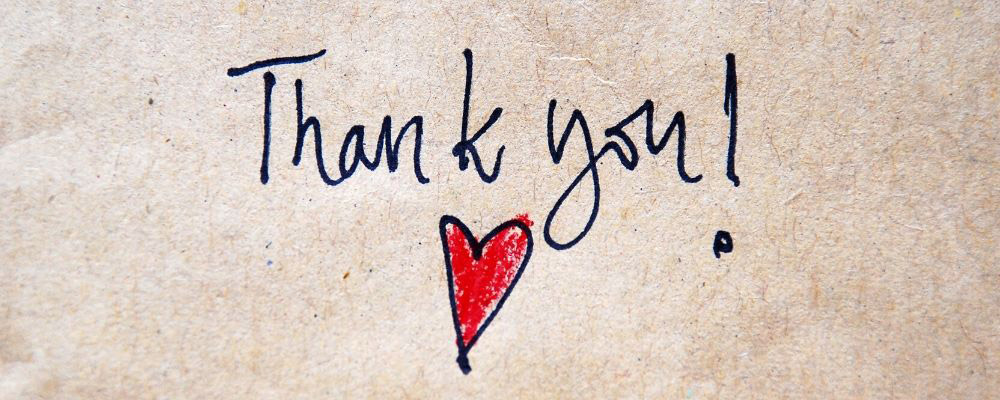 I will not go into thanking everyone, as it will take too long, (and we all know how many long emails and newsletters items you have received this year from me). Suffice to say, I have appreciated every single person that I have encountered over the last few years at St Michael's, from parish members, community members, staff, parents, carers, organisations and of course our students. You have pushed me to be the best leader and person that I could be and to do so in a calm and empathic manner.
I will genuinely miss our amazing staff at St Michael's. What incredible educators we have, all of who have been willing to be challenged and stretched to be the best for the students in their care.
To the students of St Michael's, what can I say – I will miss you all tremendously. The kindness you show each other is something to never lose sight of. Be the very best version of you that you can be! Don't settle for good, strive for greatest.
I hope to see many of you over the next couple of days before I finish. Take care over the break, enjoy some time with friends and family. We know how hard this year has been, and continues to be for everyone, so take those moments to focus on what is important in your life. We have much to be grateful for.
To ensure everyone is updated regarding the recruitment process for the Principal position here in 2021, CE have progressed to the next stage of shortlisting applicants for an interview, which should be occurring during the break. I am very pleased to let everyone know that there was a high level of interest in applying for the position. This is a credit to everyone, that we have elevated St Michael's to be a desirable and rewarding place to work, lead and have an impact of the lives of our students. Damien Webb will keep you all in the loop as information comes to hand. I am sure that an annoucement will be made by CE in the first half of next term.
I wish you all the best for the end of the year and into the future. Our paths will cross again in some way I am sure. Until we meet again...
Kind regards,
Pat Ellis - Principal (for 2 more days)
Community Council - Virtual Trivia Night
On Saturday we hosted a very different - but still super fun - St Michael's Trivia Night! Unfortunately we couldn't dress up and get together in the hall so we took it to Zoom.
Seeing as we are all stuck at home, we thought a travel theme was in order. Mr Webb - dressed as pilot Ice Man from Top Gun - and was quiz master from his office. Meanwhile, three of our mums (Esther, Serae and Emma) hit the road dressed as French flight attendants delivering prizes to every family between rounds.
Thanks to the wonders of modern technology, Mr Webb was able to cross to our flight attendants as they visited each family at home and captured every gleeful, squealing child as they ran to accept their prizes.
While we may not have been able to be together, it was certainly a fun night. Each family chose a country and some really got into the spirit with food and costumes.
First Prize: Cox/Bickley Families
Best Dressed & Country Greeting: Butler/Lua Lua Families
Best Setting: Keogh Family
Family Talent: Buckley Family
Last Place: Knight/Glover Families
Congratulations to all and thanks to everyone who participated.
We must also thank our sponsors for the night:
- The Lazy Grazer
- Bruce Super Convenience
- Three Mills Bakery
- Big W
- The Athlete's Foot
- North Canberra Bears Rugby Club
- Little Sandpiper Play Centre
- Wax Monkey
- Andro's Cup and Bake
- Independent Property Group Belconnen
Please support those companies who support us!
Religious Education Curriculum
3/4 are investigating various images of God and considering how these impact their
prayer relationship with God.
In Religion we have been learning about our image of God and also creating an image of how we see God. At the start most of us thought he was a large man with a brown beard and white clothes. We looked at God as rain, God as fire and God as the potter. We had photos of our mums and looked at God as mother. He is like a mother because he created us and he is caring, loving and kind. Jimmy D
I see God in kindness, love and respect because God is loving. He is kind and always listens to what we all have to say. I also see God in nature, space and the world because God made nature so that we could live and love one another and He made the world and space. Katie
I see God in nature because He created the earth. Nature is the earth and we need to respect it. I also see God in people. People who are kind, positive and loving. I see God in bread and wine because that was the last meal Jesus had before he died. Sierra B
We all see our God in so many different places, like in our home and in most families and friends. In our nature, at home or at school. We can all feel peace from the sight of fresh flowers but we don't feel peace in dead flowers or dead plants. To see our God we have to feel peace and feel the wind blow on us. It makes us feel warm even knowing it's cold. No people can feel peace when they hear loud noises like gun shots. It makes us humans feel unsettled and we sense anger nearby. Elise
When you're sad think of God and what God did to make people happy. My Grandma says to me when I can't fall asleep, "Think of a place you like. A place that makes you happy." So I think of God and say to my nightmares, "Go Away!" and it always works. God helps me and us in everything. Arietta
I see God when I see bread and wine because at the Last Supper God's son, Jesus, gave his disciples bread and wine to represent his blood and body. The blood is the wine and his body is the bread. I see God in humans and nature because God created things like people, plants, food and animals. God created nice things. Alessia
5/6 are currently exploring scripture using the 3 Worlds of the Text. Through our
focus of prayer, we have been delving into how prayer can deepen our relationship with God and how it can take many forms. Recently we have being using the 3 Worlds of the Text to investigate the story in Luke's Gospel of the Visitation of Mary. 5/6 have pondered some great wonderings about the gospel reading and completed a Visio Divina on an artwork that depicts this narrative.
Here are some of our wonderings: I wonder…
Who the other people are in the artwork?
Was Elizabeth wealthy?
Why they were wearing bright colours?
Where about in Judea they are?
Why the baby in Elizabeth leaped with joy?
Why they are all wearing either green or red?
Why they have halos above their heads?
Why the expressions on their faces look of pain and happy?
Religious Life of St Michael's School Community
St Michael's Feast Celebrations
Sunday 27th September is the Feast of Archangels and our own St Michael. Tomorrow (24th September) we will gather in classes to jointly celebrate the Feast of St Michael in our Whole School Prayer Time. Thank you to 3/4 for your preparation of this special celebration.
Confirmation
Thank you to all who attended our Information Zoom last Thursday. Please contact your class teacher if you have registered but your child has not yet brought home the preparation book. This will need to be completed at home in the coming weeks.
Please remember to book your family into one of the upcoming Parish Masses so you can make your commitments for preparation for Confirmation. Please let the priest know prior to Mass if you are making your commitment on the weekends of 26th & 27th September or 3rd & 4th October as school staff may not be present at these Masses.
Catholic Mission
October is Mission Month in the Catholic Church and as such we turn our thoughts to the missionary work being done here in Australia as well as overseas, helping those in poverty. Catholic Mission works in countries all around the world helping with food, education, health services and evangelisation. Learn more about their wonderful work here: https://www.catholicmission.org.au/
WSPT & Socktober
Friday 16th October we will hold a Whole School Prayer Time for Mission Month. Students in 1/2 are busy preparing for this special celebration. Children are also invited to take part in our annual Socktober campaign. For a gold coin donation students can wear socks as creatively as they like. Have you tried making a crown out of socks? What about a scarf? Money raised will be donated to Catholic Mission to support their on-going charitable works around the world.
Fun and Fitness Week
We are all enjoying the fun activities and special treats this week with our Fun and Fitness Week.
The leaders as of the end of recces today are:
Gold: Bahamas
Silver: Tanzania
Broze: Japan
Congratulations to the following students who achieved a Harmony Award in Week 10. Awards will be presented at Friday morning's assembly (weather permitting).
Well done!!
| | |
| --- | --- |
| KL | Leo K |
| 1/2B | Lucy C |
| 1/2W | Chiara C |
| 3/4A | Kai W |
| 3/4F | Lachlan M |
| 3/4FR | John C |
| 5/6F | Clarisse |
| 5/6K | Jillian R |
Special wishes to those children who celebrate their birthday this week:
Tony 1/2B, Samuel 5/6F and Aarush 5/6K
We hope you have a great day!!
All lost property for this term is on display outside the Front Office, please remind your
children to check for any misplaced items. Any unclaimed items will be placed in the 2nd hand clothing pool on Friday.
Please also remember to label all clothing and lunch boxes/drink bottles. Could you please also double check your children's clothing to ensure they have bought home the correct uniform item. I have a lot of parents still looking for named items. Your help with this would be greatly appreciated.
A key was found out the front of the school with a Paris key ring. Please see Lisa if you are missing a key.
Sacramental Program – Confirmation Liturgy 2020
The Sacrament of Confirmation will be celebrated on:
Tuesday 10 November in St Michael's Church at 6pm
Wednesday 11 November in St Monica's Church at 6pm
Thursday 12 November in St Monica's Church – 2 liturgies at 5.30pm and 7pm.
Due to the overwhelming interest from students wishing to make the Sacrament of Confirmation on Thursday 12 November, 2 liturgies have now been included and the liturgy that was initially scheduled for Tuesday 17 November has been cancelled.
Thank you for your registration for the Sacrament of Confirmation. You are now required to formally book the liturgy date and time for your family. This can be done through 'Trybooking' from Friday 25 September on the parish website at www.cg.org.au/belconnennorth
COVID-19 Restrictions
Due to Covid-19 restrictions:
- the number of people attending is restricted to family only (This means those who live in one house, Mum, Dad and siblings of the candidate only). and the sponsor; and
- the number of candidates to receive the sacrament on each night.
Registration for the Sacrament of Confirmation can be made via the Our Lady of Perpetual Help Qkr! App. Registrations will close by 28 September 2020 and no further registration will be accepted.

Purchasing a stole for Confirmation
Purchasing a stole is optional and is not compulsory. If you wish to purchase a stole, please make the payment of $20 through the Qkr! App and send an email to sc.belconnennorth@cg.org.au Arrangements will then be made for delivery/pickup.
Parish stoles are available for loan on the night.
Parent/Child Formation Night
The parent/child formation night is compulsory and will be held on 29 October 2020 via zoom at https://cgcatholic.zoom.us/j/99770997965
Commitment Masses
Students and parents must attend one of the commitment Masses listed below to make their commitment for the sacrament.
Please remember to make a booking for the Mass in advance, through the parish website at www.cg.org.au/belconnennorth
Saturday 26 and Sunday 27 September
Saturday 3 and Sunday 4 October
There will be no additional commitment masses beyond these dates.
The Sacrament of Confirmation is available in 2020 for the School of Religion. Any queries can be made to sc.belconnennorth@cg.org.au
For further confirmation updates during the school holidays, please refer to the parish website at www.cg.org.au/belconnennorth