Filter Content
Term 3_Week 8
| | |
| --- | --- |
| THIS WEEK | |
| 8 September | Golf Clinics |
| | |
| NEXT WEEK | |
| 15 September | Golf Clinics |
| 17 September | Confirmation Parent Information Night (Via Zoom) |
| 19 September | Virtual Trivia Night |
| | |
| COMING UP | |
| 24 September | WSPT in Class: St Michael's Feast Day Liturgy (3/4) |
| 21-25 September | Fitness Fun Week |
| 25 September | Last Day for Term 3 |
NOTES GONE HOME THIS WEEK
Indigenous LIteracy Foundation note
H is for Happiness movie note (Year 5/6)
Please remember that copies of notes sent home are available on our website. https://www.stmichaelsps.act.edu.au/notes
Sacrament of Reconciliation
What a beautiful afternoon/evening yesterday, with some of our Year 3 students receiving the Sacrament of First Reconciliation. This was a little different this year being the First Rite of Reconciliation, however, it most definitely did not take away from the prayerful and reflective way in which our students and their parents enter into this special moment. A huge thank you to the class teachers, Sarah, Laura and Nadia for supporting students on this journey and to Meaghan for her leadership and preparation.
K-2 Swimming Cancelled for 2020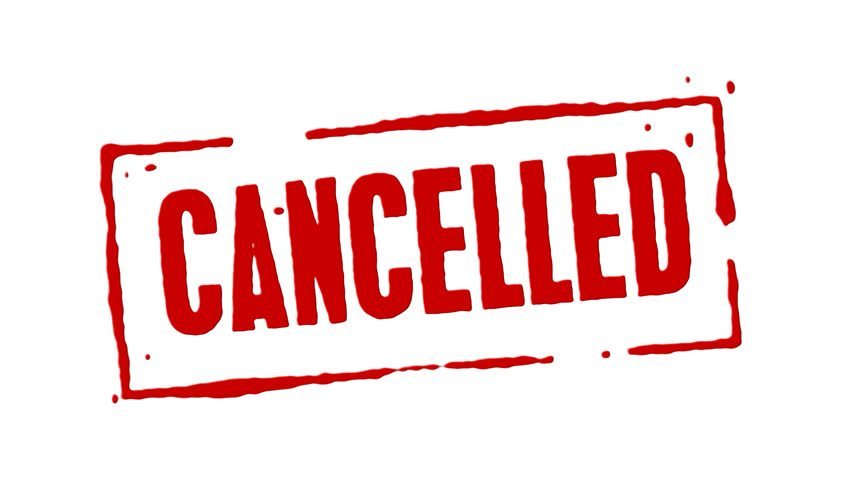 I am writing to inform you that, following advice from the Catholic Education Office, unfortunately, we have made the decision to cancel next term's swimming lessons. Whilst the swimming program wasn't planned until Week 8 & 9, you can imagine the amount of pre-planning that needs to occur and so a decision was needed to be made this term. This will also ensure no families are billed for swimming on their fees in Term 4. Given the current advice, in consultation with CE and the Community Council, the decision was made after careful consideration of the risks associated with daily bus travel, potential contact with the General Public and close contact with Swimming Instructors.
Staff Wellbeing

This week, we had a wellbeing focus on Wednesday in staff teams. This was important to stop, take stock and reflect on how each teaching team is travelling and how we are travelling as a whole group. Continued conversation will occur throughout the year.
Last Community Council Meeting

Tonight, I will officially have my last Community Council meeting. I would like to thank Esther, Emma, Gabriel, Evan, Serae, Damien, Jess and Fr Loi (current Council) for their partnership, their support, their challenge and for their continued focus on school improvement. I would also like to thank past members over my Principalship, Fiona, Anna, Stuart, Jeremy and Claire. It has been a real pleasure getting to know you all and working together to lead the school community to be the best they can be.
School Executive Dinner
On Monday, both the Executive at St Monica's and St Michael's Schools, including Fr Loi, will join together for an end of term dinner, this being the last time I will meet with them collectively. Over the last few years, Carmel, Fr Loi and myself, along with both Executive teams, have worked collaboratively to support the Amalgamation into what is now, Our Lady of Perpetual Help Parish, North Belconnen. This journey presented many challenges along the way, but as a team, we worked effectively to resolve issues as they were arising and strengthen as one Parish. I would like to thank Fr Loi, along with Carmel M, Luke, Liz, Ryan, Haley (current executive team at St Monica's), Carmel R, Amanda, Val (past members of their executive team) and of course, the team here of Damien and Meaghan, for their dedication to working as one team.
Year 5/6 Writing Workshop
Tomorrow, Year 5/6 students will be joined by Harry Laing the Author, who will work with them on their creative writing and poetry. He will also work with the 5/6 teachers with their planning for continued writing success in 5/6.
Term 4 - Changes to Events

5/6 Camp - unfortunately this has been cancelled. Information went out yesterday explaining in further detail. We are busy planning 3 fun Leadership Days at school for our Year 5/6 students
K-2 Swimming Program - cancelled, as mentioned above.
Kinder Orientation - we are hoping can still go ahead. We are aiming for one session, where parents drop off their child and go. More information and advice is to follow to schools about this from CE in the coming week.
Year 6 Graduation - we are going ahead, with a modified approach. Given our Year 6 cohort this year is our smallest in the school (only 19), we are fortunate to be able to go ahead and ensure we are under the 100 people mark and can space accordingly. Further details will come out at the start of next term about it.
Assemblies - we did have planned class assemblies for next term. instead, each class will put together something that will be shared via Seesaw for parents.
Carols - similar to our assemblies - filmed versions will occur.
Year 6 Final Assembly - will be incorporated into the Year 6 Graduation, so we just have the one event.
Passing the Light and End of Year Mass - should be able to go ahead, following appropriate Church guidelines regarding restrictions at that time. Further detail will come out closer.
As I have said to the students over the term, we don't have control over many things at the moment. We must follow advice and guidelines to ensure we can still attend school, weekend sports etc. The year of 2020, we just make it work! We continued to be so thankful for your support and care as we navigate the 'Covid Normal'.
Social Media
You may be aware of a recent social media incident where inappropriate and distressing content was shared, from outside of Australia, on various platforms including Facebook, TikTok, Instagram and Twitter.

The Australian Office of the eSafety Commissioner is working closely with the social media companies to have this content removed; however, at this stage the content is still widespread on some platforms.
Your children may be able to access this distressing material through their personal devices, should they actively look for it or if it is shared by a friend.
We would urge extreme caution in how you raise this issue with your child if they have not already heard or been exposed to this video. Drawing undue attention to the issue may cause unnecessary worry or distress and increase its exposure. If you do wish to discuss the matter with your child, please emphasise the significant distress that may be caused when accessing such material.
If your child has inadvertently viewed this content, please support your child's wellbeing by:
Reporting this content to the social media platform that it has been viewed on, or to eSafety at esafety.gov.au/report/illegal-harmful-content

.

Seeking support:
Calling 000 in life threatening circumstances.
Kids Helpline 1800 55 1800 - phone support all day every day and online support from 8am-midnight every day (AEST).
eHeadspace 1800 650 890 - open 9am-1am daily (AEST).
Lifeline 13 11 14 - phone support all day, every day and online support 7pm-4am daily (AEST).
Beyondblue 1300 22 4636 - phone support all day, every day and online support 3pm-midnight every day.
Suicide Call-back Service 1300 659 467 - phone support all day, every day, and follow-up calls.
The Office of the eSafety Commissioner has resources available to help children, young people and their families navigate the online world. The following links may be useful to support your conversations with your child.
Feast of the Triumph of the Cross - Monday 14 September

Next week, as a staff group, we will be centring ourselves and reflecting upon the cross. The feast of the Exaltation of the Holy Cross celebrates two historical events: the discovery of the True Cross by Saint Helena, in 320 under the temple of Venus in Jerusalem, and the dedication in 335 of the basilica and shrine built on Calvary, which mark the site of the Crucifixion.
We often make the Sign of the Cross over ourselves. We make it before prayer to help fix our minds and hearts on God. We make it after prayer, hoping to stay close to God. In trials and temptations, the cross is a sign of strength and protection. The cross is the sign of the fullness of life that is ours. At Baptism, too, the Sign of the Cross is used; the priest, parents, and godparents make the sign on the forehead of the child. A sign made on the forehead is a sign of belonging. By the Sign of the Cross in Baptism, Jesus takes us as his own in a unique way. This week, let us look to the cross often. Let us make the Sign of the Cross and realise we bring our whole selves to God—our minds, souls, bodies, thoughts, hearts—everything we are and will become.

Enjoy the week ahead and take care.
Pat Ellis
Principal
It is time to register your family group. Join the family fun! Please register via the google doc link below.
https://docs.google.com/document/d/18xJpKyVcGTGZPeVJ7lAuSpEAEmAOSqfvahmzNcJfyLQ/edit?usp=sharing
Congratulations to the following students who achieved a special Term 3 RAINBOW Award in Week 8. Awards will be presented at Friday morning's assembly (weather permitting).
Well done!!
| | | |
| --- | --- | --- |
| Class | Student | Reason |
| KL | Maria C | Maria is a kind and caring classmate. She always shows respect to her teachers and friends and has a very loving heart. Maria has been working hard to improve her letter and sound knowledge and has been making good progress in this area. She always tries her best at any task and takes pride in her work. Maria is a positive influence on those around her and brings joy to the Kinder classroom! Well done! |
| | Liam G | Liam is a hard working and conscientious student. His love of learning is clear in his dedication to completing his work to a high standard. Liam always tries his best at any task and contributes positively during class discussions. It has been lovely to see Liam come out of his shell this term and grow in his confidence and self-belief. He is a quiet listener and brings a calm energy to the classroom. Well done Liam! |
| 1/2B | Madeleine B | Madeleine displays a positive approach to all aspects of classroom life. She cares about people's feelings and loves helping anyone in need. Madeleine enjoys learning new things and is always striving to improve. Well done, Madeleine!! |
| | Hunter H | Hunter is always looking for ways to help around the classroom and is amazing at tidying up without being asked. He is enthusiastic in his learning and works hard to develop his skills. Hunter is kind to everyone and his quick wit is appreciated! Well done, Hunter! |
| 1/2W | Toby M | Toby is a dedicated class member, who is always looking for self improvement. He is kind and friendly and is always willing to help others. Toby always sets a strong example for other students to follow. |
| | Eliane W | Eliane has continued to produce high quality work in all subject areas and sets a high standard for others to strive to. She takes on feedback to improve her work and is an independent and dedicated student. |
| 3/4A | Sebastian R | Seb is a kind and thoughtful class member. He is always first to jump in and help others out. Seb is always looking after his classmates and helps them out and comforts them when there is a problem. He always tries hard in his work and shows respect. Well Done Seb! |
| | Madison M | Madison always has a smile on her face and is a student who is always willing to assist in the classroom. She tries her best, applies herself to all set tasks and always completes things in a timely manner. Madison constantly strives to improve and uses feedback to enhance the quality of her work. She consistently follows the school rules and is a fantastic role model to others. Congratulations! |
| 3/4F | Isabella FW | Isabella is a kind and thoughtful student who always aims to spread joy and happiness to those around her. Isabella's work ethic in the classroom is exceptional and her positive outlook on all curriculum areas is inspiring. Isabella is always wanting to build positive relationships and shows genuine empathy to others. Keep it up! |
| | Hugo H | Hugo is a conscientious, honest and a kind natured student. Hugo is consistently following the school rules and classroom expectations. It is clear that Hugo cares for all of his peers as he always makes an effort to make sure they are feeling included. Hugo is to be congratulated for his progress this year. Great work! |
| 3/4FR | Milena J | Milena always completes her work to a high standard. She is resilient when faced with challenges. Milena is the first to offer assistance to anyone she sees in need. She finds the positives in every situation and approaches areas of the school with enthusiasm and an amazing smile. Well done Milena. |
| | Joshua P | Josh always gives his best in all learning areas. He enjoys exploring new challenges. His calm and helpful nature is an asset to our classroom. He follows the school rules consistently.Josh is the first to step up if someone needs help or guidance. |
| 5/6K | Sophie M | Sophie is a kind and considerate member of 5/6. She is someone who consistently tries her best across all learning areas. Sophie's actions don't go unnoticed in the classroom and she is continuously going out of her way to help others. Sophie is always striving to build positive relationships with her peers and teachers. Well done Sophie. |
| | Owen K | Owen is a considerate and compassionate class member. He always tries his best in all aspects of his learning. Owen is a kind and respectful person who is aware of others. He has a habit of falling over during any sporting activity but always perseveres and gets back up, this translates into the classroom as he willingly takes on challenges when presented to him. Owen has a positive attitude which he brings everyday. Congratulations Owen. |
| 5/6F | Phillip B | Phillip is a caring and supportive class member. He consistently seeks to support teachers and his peers in all situations and the needs of others above his own. Phillip works consistently to solve academic problems and this persistence and growth mindset is a shining example to those around him. He looks after the younger students and is always conscious of how he can be a role model. Well done Phillip! |
| | Angelina G | Angelina is a kind and conscientious student. She works calmly and consistently and perseveres whilst solving problems. Angelina is friendly and approachable to all students and is a wonderful role model to younger students and her peers. She is to be commended on the fabulous asset she is within our class and school. |
Religious Education Curriculum
In Religious Education this term we are learning about making choices through the teachings of gospel stories. We have looked at the Good Samaritan and how we can be good neighbours like Jesus taught us. So how can Kinder be like Good Samaritans, neighbours and friends?
The story: The reflections:
Religious Life of St Michael's School Community
Fathers' Day Breakfast & Liturgy
What a fabulous day we had for our Father's Day celebrations last Friday. We hope Dads enjoyed the delicious breakfast treat and any special gifts made by the children. Thank you for the beautiful WSPT led by 5/6F.
Reconciliation
This week we congratulate the following children who are celebrating the Sacrament of Reconciliation for the first time:
Landon A Ella A Sierra B Liam B
Isabella B Alessia C Charlie C James D
Luca F Jewel J Marissa K Aidan L
Lachlan M Joshua P Josiah P Katie P
Ryan P Kai W Oscar W
Sacramental Programs
Thank you to our families who have just taken part in the parish's Reconciliation preparation program. Sending your child to a Catholic school means you are committing to supporting their prayer life and their faith development. This needs to be modelled in the home first and foremost. Sacraments are an integral part of a person's faith journey and require multiple opportunities to learn about as well as experience. They are exciting and challenging moments in our lives and are best nurtured in the parish and family context. We are so blessed to be supported in this by Fr Loi and Sue Collins in her new role as Sacramental Coordinator for Our Lady of Perpetual Help Parish. We would love to hear from you regarding your experiences with the program this year. Whilst COVID19 presented us with some interesting challenges it has also allowed us to explore other possibilities in how we prepare and celebrate the sacraments and we'd love to hear your feedback on these. Survey link: https://forms.gle/esFew4hzCHfqwwwC6
Confirmation
Parent Information and Formation Evening will be on Thursday 17 September at 6pm via zoom. Please follow this link for the zoom meeting https://cgcatholic.zoom.us/j/99770997965. Attendance is essential at both this and the Parent/Child Formation evening.
Please remember to book your family into one of the upcoming Parish Masses so you can make your commitments for preparation for Confirmation. This can be done by heading on the the OLPH website http://cg.org.au/belconnennorth
Staff will be assisting with this on the weekend of 19 & 20 September. Please let the Priest know prior to Mass if you are making your commitment on the weekends of 26 & 27 September or 3 & 4 October as school staff may not be present at these Masses.
Don't forget to register and pay for your child for Sacrament of Confirmation on the Parish Qkr! acocunt.
Sacramental Program – Confirmation 2020
Sacrament of Confirmation will be celebrated on:
Tuesday 10 November in St Michael's Church
Wednesday 11 November in St Monica's Church
Thursday 12 November in St Monica's Church
Tuesday 17 November in St Monica's Church
Registration for the Sacrament of Confirmation can be made via the Our Lady of Perpetual Help Qkr! App (not the St Michael's school app) and will close by 25 September 2020.
Parent Information Night
The parent information night is on 17 September 2020 via zoom at https://cgcatholic.zoom.us/j/99770997965
Commitment Masses
Students and parents must attend one of the Masses listed below to make their commitment for the sacrament.
Please remember to make a booking for the Mass in advance, through the parish website.
Saturday 19 and Sunday 20 September
Saturday 26 and Sunday 27 September
Saturday 3 and Sunday 4 October
There will be no more commitment masses beyond these dates.
The Sacrament of Confirmation is available in 2020 for the School of Religion. Any queries can be made to sc.belconnennorth@cg.org.au
Book Week 2020
A reminder that our Book Week dress up day will be held on Thursday 22nd of October (Term 4, Week 2). We will also hold the ILF Giant Book Swap on this day. The theme for the 2020 CBCA Book Week is 'Curious Creatures, Wild Minds'. We look forward to seeing the creative costumes on dress up day!
ILF Giant Book Swap
A reminder that donations of pre-loved books, in good condition, can be dropped off at the office or students can give them to Mrs Hardwicke on their class library day. We need 200 books to be donated so as each student can take part in the book swap during Book Week. A flyer with more information about the ILF Giant Book Swap was sent home yesterday.
End of Term Loans
This week was the last week of student borrowing for this term. We ask that all library books please be returned by the end of the term.
ANZ Tennis Hot Shots
Our Kinder students were very excited to receive their new tennis racquet and ball on
Monday. Thanks to the ANZ Tennis Hot Shots and ACT Tennis for making it possible!
Fun and Fitness Week
We have confirmed the events and activities for each day of our Fun and Fitness Week to be held in the last week of term. A note will come home on Friday with details of the theme for each day and planned activities. Today we received a large order of new sports equipment that will be used during the course of the week.
Students may wear runners to school each day and are encouraged to dress up and accessorise in line with the theme for each of the five days. We are looking forward to lots of fun over the 5 days!
K - 2 Swimming Program
A reminder that the K-2 Swimming Program for Term 4 has been cancelled. Please see further information from Mr Ellis.
Special wishes to those children who celebrate their birthday this week:
Orla 5/6K & Austin 3/4A
We hope you have a great day!!
All lost property for this term is on display outside the Front Office, please remind your
children to check for any misplaced items. Any unclaimed items will be placed in the 2nd hand clothing pool at the end of Term.
Please also remember to label all clothing and lunch boxes/drink bottles. Could you please also double check your children's clothing to ensure they have bought home the correct uniform item. I have a lot of parents still looking for named items. Your help with this would be greatly appreciated.
We are excited to offer the new Entertainment Apps.
Amazing 50% off and 2 for 1 deals across QLD & Canberra and Australia.
20% from each membership goes towards our School.
New offers updated regularly.
Help support us and our local community!
https://www.entertainmentbook.com.au/orderbooks/232g38