Filter Content
Term 3_Week 7
| | |
| --- | --- |
| THIS WEEK | |
| 2 September | Golf Clinics |
| 4 September | Father's Day Drive By from 8.10am |
| | |
| NEXT WEEK | |
| 8 September | Sacrament of Reconciliation (St Michael's) |
| 9 September | Golf Clinics |
| | |
| COMING UP | |
| 17 September | Confirmation Parent Information Night (Via Zoom) |
| 19 September | Virtual Trivia Night |
| 24 September | WSPT in Class: St Michael's Feast Day Liturgy (3/4) |
| 21-25 September | Fitness Fun Week |
| 25 September | Last Day for Term 3 |
NOTES GONE HOME THIS WEEK
Please remember that copies of notes sent home are available on our website. https://www.stmichaelsps.act.edu.au/notes
This week we received the results of our Annual Satisfaction Survey. We received 49% completion of the the survey by parents. Thank you to all those who took the time to provide the feedback. Overall, results were excellent and all 'green' meaning the average score for each question was in the highest bracket (strong agree and agree). This is for the second year in a row. We have worked extremely hard over the last two years to take on your feedback. Of course, not every individual piece of feedback can be taken on board, however, where there are themes emerging, this feedback is taken on board.
There are a few things to note and a few comments to address to the whole community. Obviously, these surveys are anonymous, so hopefully I can address a couple of concerns via the newsletter.
The Community Council of a Catholic School is different from a School Board known in an Independent school. The Community Council does not have control of staffing or appointments of positions, particularly of my position going into the CE. As mentioned in previous emails, full confidence is in the leadership team for Term 4 this year in my absence. I wouldn't have accepted the CE position if I felt otherwise. Whilst we are in COVID, we are now in COVID normal for a significant period of time. This shouldn't be a reason for staff (eg myself) to not be able to move within their profession (like any other profession).
There were some comments questioning the challenging tasks being set for students. I would encourage any parent who feels that their child is not being challenged with their learning or are not engaged, to contact your child's teacher directly. I am satisfied and happy with the quality of teaching and learning occurring across the school, and I am in and out of classes all day, everyday. Whilst of course we can continue to challenge ourselves as teachers, and learn better and more effective ways, there isn't a 'magic solution', where we can sit back and think we have it all sorted (if there was, every school would have it). Teaching and learning is of a complex nature, where we have different personalities, different learning styles, different behaviours, different interests etc all within one room.
There were a couple of comments regarding their child being 'behind in their learning'. Again, I would encourage any parent to contact their child's teacher directly about this. We have 4 Classroom Support Assistants, a Classroom Support Teacher plus various Executive members (including myself) working with individual students and small groups each day to support and challenge students in their specific learning needs, as well as class teachers differentiating their teaching to provide individual support wherever needed. As said, I would encourage communication to occur, and occur more than once, with your child's teacher regarding your specific concerns and how home can support school with the overall development of the child.
St Michael's is an inclusive environment, supporting the needs of all students. To say St Michael's isn't inclusive is something that I would disagree with and challenge that notion. This was only one comment, but something that I felt needed to be addressed. If you ever think that your child is being excluded from St Michael's, then it needs to be addressed with myself, Mr Webb or the class teacher. Often, this can be a perception from the child, based on a friendship issue and is something we can work on with the child.
Please be assured, that there are strong links with our Parish. I would say stronger now then when I started. Fr Loi is very involved, as our Parish Priest, within the school environment, supporting, advising and guiding us to provide a faith filled learning experience. Sr Kate, Sue Collins (Sacramental Coordinator) and all Parish members work with us throughout the year.
The Community Council at St Michael's is one of the most productive and positive councils that I have come across in all of my teaching career. The sole focus of improving student learning and engaging community makes the Community Council a true partnership. To address specifically a couple of comments alluding to they do nothing, are biased and focus on the wrong things, I feel this is misinformed. Whilst there is obviously more work to do with promoting what it is that Community Council does and achieves behind the scene, I can say that they are focused on school improvement, they do focus on the right things for the collective good and they do a significant amount of work to promote community building events. I know the majority of parents recognise this and we thank the council members for their continued support, time and energy.
Finally, there were a couple of comments relating to behaviour management. Again, if you feel your child is having issues with another child and most definitely if you feel a behaviour concern is not being addressed appropriately, please contact your child's teacher directly, Mr Webb or myself. Over the last three years, we have worked very hard to get the school into a positive and safe place that it is today. This is evident in the overall feedback, not only from parents, but from students and staff with this question. To be honest, as a parent, I would like to think what my child comes home and tells me what happened on the playground is 100% true, I know it isn't. I know that it is one child's perception, I know personally, although my child doesn't come home with any issues or concerns from her school, but if she did, there is always two sides to the story (and the truth somewhere inbetween). Children are learning and children don't want to get in trouble or disappoint a parent/teacher. So yes, sometimes what is recounted is not exactly correct. Sometimes children tell their parents what they think they want to hear. Sometimes children misread a situation. Sometimes it is their perception of what occurred and not actually what occurred. Sometimes, stories and incidents blend into one. Sometimes, children hold onto things from last year or the year before. The point is, all children are learning, all children make mistakes and all children want to avoid getting into trouble. Our roles as parents (and teachers) is to support them, guide them, teach them, advise them and help them to learn, grow and develop into the best version of themselves.
A comment was made to the fact that I would say everything is fine in the newsletter and not address the comments for improvement. I would hope, all parents know over the last three years, that I strive for not only school excellence and for improvement, but for personal excellence and improvement. I have been upfront and honest over the last three years with regard to surveys, feedback, where we are shining and what we need to work on. Whilst we can not take every particular piece of feedback into action, we do take into account, quite seriously, the comments of all 131 parents, whether in the survey, in person or from our observations/conversations. We obviously can not action 131 ideas or concerns every time, we do however address and implement change, when there are common threads emerging.
I would like to thank every single parent for working with us, providing feedback and pushing us, as a school, to be the best we can be for every child, for every family. At any time you are not happy with something, are concerned about something, need to talk, please reach out via email, phone or in person. We are here to support you to support your child.
As said, overall, to have two years of perfect green in our parent surveys, is amazing and we a proud that we are meeting yours and your child's needs. Our staff survey was also all green for the second year in a row and the student survey, also all green except for two areas. One area was around lessons not being interesting and the other regarding homework. Whilst both of these areas improved from last year (and the year before), we still have work to do in this space with our students.
2021 Sacramental Program Update
Planning has started for our Parish Sacramental program for 2021. Whilst, still many unknowns of what next year will bring, it is important to plan and inform the community regardless. A backup plan will be actioned if anything relating to COVID occurs between now and then.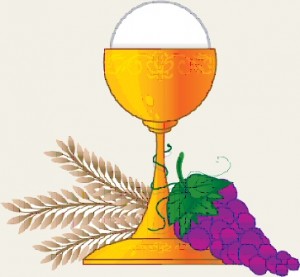 Sacrament of First Eucharist (Catch Up - 2020 Year 4 students)
Thursday 3 December 2020 - Parent Information Night
Thursday 11 February - Retreat Day
Thursday 11 February - Parent & Child Formation Night (6pm)
Sacrament of First Eucharist - Saturday 27 & Sunday 28 February (Parish Masses)
Sacrament of First Eucharist (2021 Year 4 students)
Thursday 29 April - Parent Information Night (6pm)
Thursday 20 May - Retreat Day
Thursday 20 May - Parent & Child Formation Night (6pm)
Sacrament of First Eucharist - Saturday 5 & Sunday 6 June (Parish Masses)
Sacrament of Confirmation (2021 Year 6 students)

Thursday 22 July - Parent Information Night (6pm)
Thursday 19 August - Retreat Day (TBC - SFX or alternative venue)
Thursday 19 August - Parent & Child Formation Night (6pm)
Confirmation - Tuesday 7 (St Michael's), Wednesday 8 and Thursday 9 September (St Monica's) - (6pm)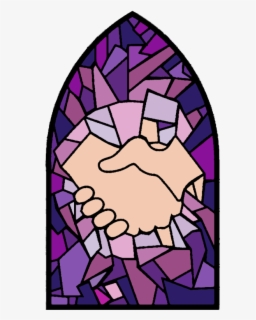 Sacrament of First Reconciliation (2021 Year 3 students)
Thursday 7 October - Parent Information Night (6pm)
Thursday 4 November - Retreat Day
Thursday 4 November - Parent & Child Formation Night (6pm)
Reconciliation - Tuesday 9 (St Michael's), Wednesday 10 and Thursday 11 November (St Monica's) - (6pm)
Leadership Spirituality

Last week I had the opportunity to participate (virtually) at my Principal Network Spirituality Retreat on Thursday called Siloam and then also participate (virtually again) in the Annual Clergy, Principal and REC Day. Thursday we focused on the image (right) titled 'The Storm on the Sea of Galilee' by Rembrandt. This centred on us reflecting on a very challenging year as a leader and how we weathered the storm whilst still leading.
For me, reflection centred on the importance of relationships and the importance of connections. This is something I have worked hard on for our whole school community over the last three years. With investment in building relationships, trust develops and then hope prevails, knowing we are all facing whatever challenges that are presented to us together. Friday, Archbishop Prowse, Director Ross Fox, along with Br David Hall and Monsignor John Woods ran the day. The theme for the day was 'Ever Ancient, Ever new'. Thinking of our place within the Church, our influence, our call to Evangelise and serve as leaders.
Stranger Safety
This is a reminder to help our children understand the importance of stranger safety and the need to report any unusual incidents or approaches to staff immediately.

If you become aware of an incident or notice anyone acting suspiciously around a school or child, contact police immediately on 131 444. In the case of an emergency, call 000. If you witness an incident or if you have any information that could assist police, you can contact Crime Stoppers on 1800 333 000. Information can be provided anonymously.
Please support us to keep our children safe by having conversations with your child about moving safely around the community and what to do if they ever feel unsafe. You may wish to visit the Australian Federal Police website that contains child safety information. In addition, Safety4Kids is a non-government website that has useful information and links. The Constable Kenny website also has a number of child safety tips for parents. Catholic Education will continue to work with ACT Policing on issues of child safety.
Don't forget our Father's Day Drive By happening this week (Friday) between 8.10-9am. A little breakfast/morning tea snack will be handed out to show our appreciation for everything the special men in our lives do.
Enjoy the week ahead (Happy Father's Day) and take care.
Pat Ellis
Principal
It is time to register your family group. Join the family fun! Please register via the google doc link below.
https://docs.google.com/document/d/18xJpKyVcGTGZPeVJ7lAuSpEAEmAOSqfvahmzNcJfyLQ/edit?usp=sharing
Religious Education Curriculum
Students in 3/4 have been looking at many images of God presented in Scripture. They have looked at God presented as a shepherd, rain, mother, fire and a potter. What image of God we use can impact how we relate to God. Consider the difference between the nurturing aspect of God as a shepherd, leading us to green pastures and protecting us from wild animals and a potter moulding and shaping us into what we can be. What is your favourite image of God? How do you best relate to God?
Religious Life of St Michael's School Community
Fathers' Day Breakfast & Liturgy
This Friday, 4 September, we will celebrate the special men in our lives, especially our fathers and those in father roles. Dads are invited to drive through for morning drop off and receive a breakfast snack on the go from us. Later in the morning the school will celebrate as individual classes our Whole School Prayer Time celebrating Dads. 5/6 have been very busy preparing this Whole School Prayer Time.
Reconciliation Preparation
Retreat
Last Thursday our Year Threes spent some time in special reflection on the Sacrament of Reconciliation. They looked deeply at the parable of the Prodigal Son and how this teaches us about God's inexhaustible love for us.
We keep in our prayers these children who will receive the Sacrament of Reconciliation for the first time next week:
Landon A Ella A Sierra B Liam B
Isabella B Alessia C Charlie C James D
Luca F Jewel J Marissa K Aidan L
Lachlan M Joshua P Josiah P Katie P
Ryan P Kai W Oscar W
Golf Clinics
Our students are enjoying golf clinics each Tuesday. They will continue until the end of this term with our coach Damon.
Creating Watercolour Texture
Over the next few weeks, we will be experimenting with watercolours to create artistic textures. Texture will be made by pressing down cling wrap onto wet paint, dabbing a painted area with a tissue, scratching wet paint with plastic forks, sprinkling salt onto the paint, crayon resist, blowing paint with a straw, scrapping paint with pieces of cardboard and even getting our fingers dirty.
Sacramental Program – First Reconciliation 2020
First Reconciliation 2020
Home Preparation books should now be completed and handed into the school.
Fr Loi will sign the 'Parents' Discernment of Readiness' (last page of the book) and the books will be handed back to students when they make their Sacrament of Reconciliation.
Sacrament of Reconciliation will be celebrated on:
Tuesday 8 September in St Michael's Church
Wednesday 9 September in St Monica's Church
Thursday 10 September in St Monica's Church
The Sacrament of Reconciliation is not available in 2020 for the School of Religion due to the Covid-19 pandemic.
Confirmation 2020
Sacrament of Confirmation will be celebrated on:
Tuesday 10 November in St Michael's Church
Wednesday 11 November in St Monica's Church
Thursday 12 November in St Monica's Church
Tuesday 17 November in St Monica's Church
Confirmation registration is to be completed and payment made by 25 September via the Our Lady of Perpetual Help Parish Qkr! Account (not the school Qkr account).
Congratulations to the following students who achieved a Harmony Award in Week 7. Awards will be presented at Friday morning's assembly (weather permitting).
Well done!!
| | |
| --- | --- |
| KL | Ruby C |
| 1/2B | Phoenix D |
| 1/2W | Abigail C |
| 3/4A | Austin B |
| 3/4F | Bentley H |
| 3/4FR | Cameron L |
| 5/6F | Joshua L |
| 5/6K | Arna M |
Special wishes to those children who celebrate their birthday this week:
Dante KL & Cameron 3/4FR
We hope you have a great day!!
We are excited to offer the new Entertainment Apps.
Amazing 50% off and 2 for 1 deals across QLD & Canberra and Australia.
20% from each membership goes towards our School.
New offers updated regularly.
Help support us and our local community!
https://www.entertainmentbook.com.au/orderbooks/232g38