Filter Content
Term 3_Week 5
| | |
| --- | --- |
| THIS WEEK | |
| 17 August | Science Week |
| | |
| NEXT WEEK | |
| 25 August | Golf clinics |
| | |
| COMING UP | |
| 4 September | Father's Day (TBC) |
| 8 September | Sacrament of Reconciliation (St Michael's) |
| 17 September | Confirmation Parent Information Night @ St Monica's Church |
| 19 September | Virtual Trivia Night |
| 24 September | WSPT in Class: St Michael's Feast Day Liturgy (3/4) |
| 21-25 September | Fitness Fun Week |
| 25 September | Last Day for Term 3 |
NOTES GONE HOME THIS WEEK
Consent Form - 2020 ELSA in School Research Project (Kinder only)
Please remember that copies of notes sent home are available on our website. https://www.stmichaelsps.act.edu.au/notes
What a great Science Week we are having. Monday was full of experiments, creations, learning and excitement. Our visit from JollyBops was lots of fun and activities and experiences through the week have definitely highlighted Science at St Michael's. We look forward to continuing to springboard from this to keep science active in everyday classrooms.
Annual Survey
Thank you to all the parents who completed our Annual Survey over the last fortnight. It has now closed for the year. We had over 1/3 of families complete the survey, which will provide a decent cross section of feedback, opinion and thoughts for us to consider when planning for 2021. Students in Year 3-6 also completed a student survey and staff have completed their own also. All of this information assists with forward planning.
ACT Election
With the ACT Election fast approaching (October 17), there are more and more current MLAs and candidates at shopping centres and events, introducing themselves and discussing their Party stand on varying issues. I would ask, regardless of the political views, to ask questions relating specifically to funding and support for Catholic Schools within the ACT.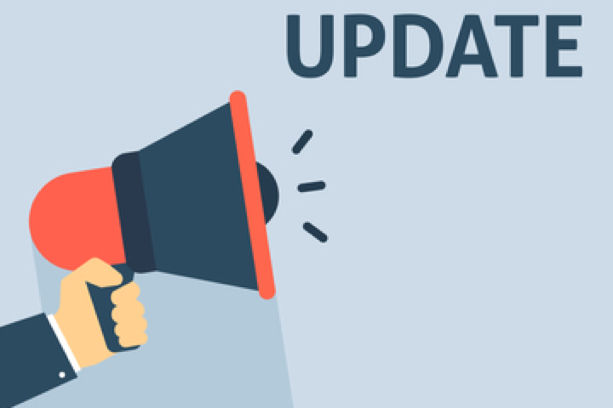 Staffing Updates
In full transparency to keep you all informed, recruitment for the Principal's position (to begin at the start of 2021) began on Friday with an advertising campaign. I will keep you informed of any updates moving forward.
I would also like to let the community know that Yvette Whalan, who many of you know, is planning to return to school next year. Yvette will be returning for one day a week to assist with reading support across the school. She will also be doing casual work wherever possible. It will be great to have Yvette back on deck, who has been on leave for the last year.
We are currently in the middle of recruitment for full-time teaching positions (both permanent and temporary positions to begin in 2021) and will let you know the outcome of these as soon as confirmed. We do have some temporary full-time teachers currently working at St Michael's who have applied.
We are also currently recruiting for a replacement for Damien Webb on 1/2W for Monday-Wednesday for Term 4 only. Again, I will keep you informed and up to date with developments.
Phonics Approach
Over the past two years, we have shifted our focus, particularly in the infant grades, to the importance of explicitly teaching phonics. We predominantly do this through our SoundsWrite program every day.
Over the years throughout Education, there has been much debate over the whole language vs phonics approach. You may have read or heard information about 'Phonics' just recently. You can source relevant evidence and research to back either argument, however, the science of reading and the science of how a child learns, is becoming more evident and will continue in the coming year/s. Reading is not a natural process, but a process that needs to be taught and learnt. For us at St Michael's, we have started to see results of using a systematic phonics approach.
Early phonics knowledge is the key to starting to decode written words. Children can use phonics knowledge to "sound out" words. Phonics is the ability to map sounds onto letters (sound-letter knowledge). Phonics knowledge allows children to understand the link between sounds (phonemes) and letter patterns (graphemes).
Phonics is essential for children to become successful readers and spellers/writers in the early years of schooling and beyond.
You will often hear/read, especially in research, regarding early reading, phonological awareness discussed with phonics. This is the awareness of speech sounds, syllables, and rhymes. Phonemic awareness is the phoneme ("speech sound") part of this skill, and involves children blending, segmenting, and playing with sounds to make new words, where Phonics is the mapping of speech sounds (phonemes) to letter patterns (graphemes).
Whilst this is not something for you to necessarily remember, but more so that you are informed in the current educational climate and to understand why we have a Phonics Program at St Michael's to support student reading development. This is a school wide focus with all teachers and some of our Classroom Support Assistants trained in SoundsWrite. This ensures consistency of approach while children move through the grades and ensures supports and extensions are considered based on student needs.
High Impact Teaching Practices
Over the last fortnight, staff have met to start to reflect on our Mathematics teaching. Focus was on High Impact Teaching Practices and included critical discussions around what is working well in this space and what we can further improve on. We discussed the importance of goal setting with students, the way lessons are structured, the explicit teaching that takes place, provided working examples, how we foster collaboration, how we review learning already taken place, how we question, provide feedback and differentiate our teaching to cater for all abilities.
This will be an ongoing discussion and reflection moving forward into next year. It is important for us as Educators to be consistently reflecting and analysing our practice to ensure we are being the best versions of ourselves that we can be to further support and challenge student learning.
Enjoy the week ahead.
Kind regards,
Pat Ellis
Principal
It is time to register your family group. Join the family fun! Please register via the google doc link below.
https://docs.google.com/document/d/18xJpKyVcGTGZPeVJ7lAuSpEAEmAOSqfvahmzNcJfyLQ/edit?usp=sharing
Religious Education Curriculum
WSPT for Feast of the Assumption
Thank you to 5/6 for your prayerful leadership of this celebration last Friday. Each class loved having a few 5/6 students to lead us in prayer for the morning.
Whole School Prayer Time celebrating Fathers' Day
5/6F will be preparing to lead the whole school in prayer to celebrate Father's Day. Our WSPT will be on Friday 4th September. Unfortunately we cannot invite Dads in to join us due to COVID19 restrictions but know that we will be praying for you that day. News of a treat to share with Dads will be out soon…
Family Prayer
The Diocese of Brisbane have some fabulous resources that we love to use for education and prayer. One that has been created for families to use for prayer at home. I encourage you to access this wonderful resource to enliven your family home prayer practices.
https://litedliturgybrisbane.weebly.com/family-prayer-week-by-week.html/
Parish Reconciliation Preparation
Home preparation – Week 4 Forgiving & Being Forgiven
Children: What has forgiveness got to do with Reconciliation?
Parents: How has your understanding of Reconciliation grown this week?
These books need to be handed in to your child's class teacher next week for collection by Ms Younger prior to Thursday evening. These will be reviewed and signed by Father Loi and returned to the children at their First Reconciliation.
Parent/Child Formation
Next Thursday, 27th August, 6:00pm. The zoom link for the meeting is https://cgcatholic.zoom.us/j/4073113815
GWS Giants Science Shows
Unfortunately, we are unable to go ahead with the GWS Giants Science Show next Wednesday 26th August due to the recent health advice for schools.
Term 4 Book Fair
We are going to hold our Book Fair online during Weeks 1 & 2 of Term 4, and we would love your support. We have made the decision to move to the online fair as we are uncertain as to what the restrictions will be in coming weeks and months. Your support of the fair allows us to gain credit with Redgum which is then used to buy additional books for the library. This year we are focusing on updating our non-fiction material.
Congratulations to the following students who achieved a Harmony Award in Week 5. Awards will be presented at Friday morning's assembly (weather permitting).
Well done!!
| | |
| --- | --- |
| KL | Josip C |
| 1/2B | Vera K |
| 1/2W | Mallory B |
| 3/4A | Santo B |
| 3/4F | Garang D |
| 3/4FR | Stella C |
| 5/6F | Joseph K |
| 5/6K | Jillian R |
Special wishes to those children who celebrate their birthday this week:
Josip KL, Aidan 3/4F & Ryder KL
We hope you have a great day!!
Sacramental Program – First Reconciliation 2020
Home Preparation books are to be completed in the school weeks 2 - 5 ready for discussion at the Parent/Child Formation evening from 6-7 pm on Thursday 27th August – zoom attendance at this evening is compulsory. The zoom link for the meeting is https://cgcatholic.zoom.us/j/4073113815
Parents have been asked to set aside some special time each week with their child to work through the activities in the book. Please note there are parent and child elements to be completed.
In weeks 1 - 3 of the home preparation books the children were learning what is right and wrong, and how to make the right choices. They have also learnt to be sorry for their sin when they have done something that is wrong on purpose.
In week 4 the children are learning how to forgive and the feeling of being forgiven.
The 'Home Preparation' books need to have the last page (Parents' Discernment of Readiness) completed and the books handed into the school during the week beginning 24 August. Fr Loi will sign these and the books will be given back to candidates at their reconciliation.
Sacrament of Reconciliation
Tuesday 8 September in St Michael's Church
Wednesday 9 September in St Monica's Church
Thursday 10 September in St Monica's Church
Families have indicated in the registration form the preferred date for the Sacrament of Reconciliation. Booking for the Sacrament of Reconciliation must be made via the parish website at www.cg.org.au/belconnennorth under the Sacramental Program.
The Sacrament of Reconciliation is not available in 2020 for the School of Religion due to the Covid-19 pandemic.
Redgum Book Club - Term 3 Vitual Catalogue
Dear Parents,
We are participating in the Redgum Book Club virtual catalogue this term. Every order will earn resources and books for our school. To view the current catalogue open link Redgum Term 3 Catalogue
New release titles in the current catalogue include:
Free shipping on all orders over $40. A small delivery fee applies for orders under $40.
All books in the current catalogue will arrive in the Redgum warehouse the week commencing Monday 10th August.
If you have any questions, email Lesley on schools@redgumbookclub.com.au
We are excited to offer the new Entertainment Apps.
Amazing 50% off and 2 for 1 deals across QLD & Canberra and Australia.
20% from each membership goes towards our School.
New offers updated regularly.
Help support us and our local community!
https://www.entertainmentbook.com.au/orderbooks/232g38