Filter Content
Term 2_Week 10
| | |
| --- | --- |
| THIS WEEK | |
| 3 July | Beanie for Brain Cancer Day |
| | Last Day for Term 2 |
| COMING UP | |
| 20th July | First day for Term 3 |
NOTES GONE HOME THIS WEEK
Please remember that copies of notes sent home are available on our website. https://www.stmichaelsps.act.edu.au/notes
THANK YOU FOR TERM 2!
As we draw the term to an end, I wanted to once again say thank you to everyone for your continued support this term. It has been a massive term and whilst challenging at times, we have supported each other and become stronger as a school community. Please note, I have encouraged staff to take a complete break these holidays. It is important for us all to take time to breath, relax and spend time on those things in our lives that will re-new our energy ready for next term. For many of us, we continued to work through last holiday break, preparing for remote learning, so it feels like we have been going for 22 weeks straight without a break. Bring on Friday!
I have been busy showcasing our school over the last few weeks with 20 new Kinder enrolments for 2021 (at this stage), along with other students enrolling across other grades, both for this year and next year. At this stage we are predicting to have an enrolment of just over 200, to start the year off. This would be the first time for several years that we have hit over the 200 mark. A huge thanks to everyone for recommending us and speaking highly of everything we do - word of mouth is the best promotion we can have.
We are busy preparing some events for Term 3. Now that restrictions are easing, we have a roadmap for schools. Please note, physical distancing, hand sanitising and tracing would still need to be in place, as per community requirements. For Term 3 we are planning (subject to health advice) the following...
- Morning drop off will remain the same for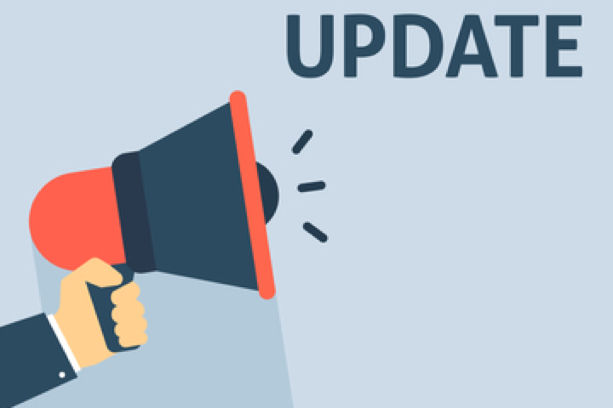 Monday-Thursday as we currently have. Drive through or park on basketball court and students walk into the building. This has proved effective, less separation anxiety and meant classes have been able to get stuck into learning straight away.
- Friday morning we will hold our morning assembly in the courtyard (once a week) where we will present Harmony Awards, acknowledge student birthdays for the following week, sing Australian Anthem and Acknowledge Country. Parents are welcome to attend this as it is outdoors. Physical distancing is important and parents are asked not to enter the building (not walking students into the classroom), only walking in and out the building to get to the courtyard and to avoid gathering together with other parents.
- Afternoon pick ups will return to normal. This will assist with a smoother afternoon dismissal. All parents to please park (near oval, church carpark or basketball court) and collect children from the courtyard. The message will be to 'come in, pick up and leave'. We will ask parents/carers not to arrive early and not to hang around afterwards. If you need to speak to a teacher, please arrange that at a different occasion. The staff carpark will be blocked off and no access for parents to drive through from the start of next term in the afternoons. There will be no teacher on duty in the carpark and therefore, it is too dangerous for cars to be driving through where parents, students and younger siblings are walking past.
- Parents will still be asked not to walk through the school building. The sliding doors will remain locked during the day. All visitors and parents will need to enter via the office foyer and sign in and out for tracing purposes.
- Class assemblies will be combined and moved to Term 4.
- We will begin Whole School Prayers, however, these might be limited with adults attending, as we will still need to keep track of those attending.
- We will host a student disco in the school hall (Friday 28 August) and an adult Trivia Night (Saturday 19 September) which will be nice to get some community connection occurring again. Save the Date!
We appreciate your patience and supporting us with the easing of restrictions. We look forward to moving ahead over the next 6 months to get back to some more normal routines and practices.
PARENT COMMITMENT AGREEMENT
From 2020 onwards offers of enrolment for schools in the Archdiocese of Canberra and Goulburn Catholic (CECG) School System will be conditional on parents of prospective students agreeing to be bound by the Parent Declarations and Commitments that are made in the Parent Commitment Agreement (PCA).
The purpose of the PCA is to clearly set out at the commencement of each child's educational journey with Archdiocesan Catholic schools and the expectations that CECG has of parents within Catholic schools. It is designed to help us to keep students, Principals, teachers, support staff, and parents within our schools safe as well as assist the operation of our schools.
We rely on parents supporting our schools, our teachers, our support staff, and principals like myself. Co-operative working relationships with parents and students are a hugely important part of delivering our educational programs in an environment that is both physically and psychologically safe.
Parish Sacramental Program
After a Parish Sacramental Team meeting on Friday, the following dates/times are confirmed. Please note, Sacrament of First Eucharist for Year 4 students, will move over to 2021 in Term 1.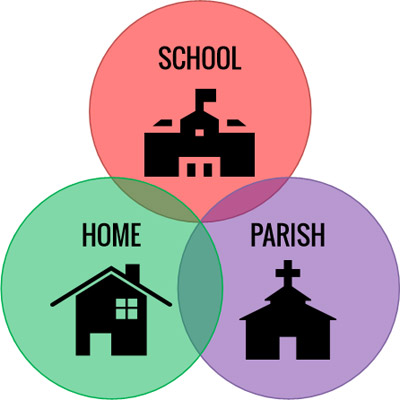 Sacrament of First Reconciliation (Year 3) - Key Dates for your calendar
Term 3, Week 1 - Thursday 23 July 6pm (Zoom) - Sacrament of Reconciliation Information Night
Term 3, Week 1, 2, 3 - Weekend of 25/26 July, 1/2 August or 8/9 August Commitment Masses
Term 3, Week 2-5 - Home Preparation (Book provided to work through as Parent/Child)
Term 3, Week 6 - Thursday 27 August - Sacrament of Reconciliation Retreat Day (at school)
Term 3, Week 6 - Thursday 27 August 6pm (Zoom) - Parent/Child Formation Night
Term 3, Week 8 - Sacrament of First Reconciliation (First Rite). Families to book in a time between 3.30-6pm.
Tuesday 8 September - St Michael's Church (3.30-6pm)
Wednesday 9 September - St Monica's Church (3.30-6pm)
Thursday 10 September - St Monica's Church (3.30-6pm)
Sacramental of Confirmation (Year 6) - Key Dates for your calendar
Term 3, Week 9 - Thursday 17 September (Zoom) - Sacrament of Confirmation Information Night
Term 3, Week 9, 10 and first week of holidays - weekends of 19/20 September, 26/27 September and 3/4 October Commitment Masses
Between Term 3, Week 10 and Term 4, Week 3 - Home Preparation (Book provided to work through as Parent/Child)
Term 4, Week 3 - Thursday 29 October - Confirmation Retreat Day
Term 4, Week 3 - Thursday 29 October - 6pm Confirmation Parent & Child Formation Night
Term 4, Week 5 - Sacrament of Confirmation
Tuesday 10 November - St Michael's Church (6pm)
Wednesday 11 November - St Monica's Church (6pm)
Thursday 12 November - St Monica's Church (6pm)
I hope that everyone has a restful and enjoyable break.
Please take of yourselves and each other.
Kind regards,
Pat Ellis
Principal
Annual Improvement Plan Update
Now that things have settled back down, we are re-looking at our Annual Improvement Plan.
Our three big vision goals for 2020 were to create pathways for learning, empower all to learn and strengthen partnerships for learning. Interestingly enough, due to remote learning, we have actually been assisted with developing pathways for learning through our integration of curriculum areas, have provided one-on-one conferencing check ins based on individual student abilities and worked closely with parents/carers with regard to children's learning.
So, silver lining, whilst we didn't plan for these to be strategies that we were to implement this year, we have been assisted along our annual improvement plan journey for this year.
We will now take stock and reset where we are placed and what we can achieve during second semester.
This year was our first year to introduce our Big Concepts of Learning. A common thread/theme for learning across all curriculum areas. During Remote Learning, this was appropriately 'Change' for all grades. Now, moving out of this and into a 'new normal' we will shift focus to 'Perspective'. This is timely, not only with COVID-19, but with the cultural and inclusive movement occurring across the world. Our big concept of 'Perspective' will attempt to provoke, teach and expose students to looking at different perspectives, expressing empathy and developing critical thinking skills, to deepen their understanding and knowledge at their specific grade level. All grades will focus on 'Perspective' next term. Hopefully this will generate shared conversations at home to strengthen the partnership between learning at school and learning at home.
We continue to implement our Keys for Learning next term. Our Keys, developed through feedback from students, staff and parents last year, attempts to shine light on what we value for learning at St Michael's. Essentially our learning dispositions, our Keys are linked to the Australian Curriculum and are key skills to flow through all learning occurring at school.
Our Lady of Perpetual Help Feast Celebrations
Last week our students thoroughly enjoyed creating artworks for Our Lady of Perpetual Help Feast Day celebrations. Check out the display in our church! There is a matching one in St Monica's Church with some of our students' work appearing there too. The students particularly enjoyed the opportunity to use newfound tech skills and share their work with a St Monica's buddy class. It was exciting finding new ways to connect as a parish community.
Parish Sacramental Coordinator
It is with great excitement that we can introduce our new Parish Sacramental Coordinator, Sue Collins. Sue will be your first contact for families with children preparing to receive First Reconciliation, First Communion and Confirmation. We welcome Sue and look forward to working with her as you prepare your children for these special events in their faith journey.
Sacraments 2020 Update
First Communion
COVID19 has certainly played havoc with everyone's plans this year. Unfortunately we have been unable to run our parish preparation program for First Communion this year and those children will be provided with an opportunity to do this in Term One 2021. We realise this is disappointing for families and children but with gathering restrictions still in place we are not able to safely deliver this program this year.
Reconciliation
Children in Year 3 who are baptised Catholics and would like to receive the Sacrament of Reconciliation are invited to take part in the Parish Preparation Program next term. An invitation from Father Loi is coming home this week (and is included further in this newsletter under Parish News). Please be sure to respond to the invitation and register via Qkr! app under the 'Our Lady of Perpetual Help' account (not the School account) to ensure your child is enrolled in this program.
There will be a virtual information session available via Zoom on Thursday 23 July at 6:00pm. The link for this will be included in the invitation coming home this week.
Books to assist with home preparation in your family will be sent home with your child in Week One of next term. You are asked to attend a Commitment Mass over the coming weeks. Please be sure to register online prior to attending Mass as numbers are limited to 75 people at St Michael's Church and 90 people at St Monica's Church per Mass. There will be a family formation evening on Thursday 27 August. At this stage this will probably be run through Zoom unless social distancing restrictions ease – we will let you know closer to the date. After the Information Evening families will be invited to make an appointment time for celebrating the First Rite of Reconciliation on either the 8, 9 or 10September. This booking will be made through the Parish Office.
Confirmation
As we were fortunate enough to already have permission for our own Father Loi to celebrate Confirmation this year we have been able to move the dates for this special sacrament to assist with gathering safely. More information will come out next term. At this stage the important dates to flag are:
Information evening / adult faith formation - Thursday 17th September 6-7:00pm
Retreat Day - Thursday 29October
Family Formation evening - 29October 6:00pm
Celebration of Confirmation - 10November (St Michael's Church) 11 & 12 November (St Monica's Church)
Boorowa Touch & Netball Carnival
We have had a stong interest from many of our students who would like to participate in this years carnival. Thank you to those families who have returned their notes already.
If your child has not returned the expression of interest note, they are due back by Friday this week. You can also email Erin Hardwicke at erin.hardwicke@cg.catholic.edu.au to indicate if you would like to participate.
At this stage it is an expression of interest only as there is a number of planning and administrative issues we will need to address. We will make a decision over the school holidays if it is feasable to attend.
Term 3 Sporting Schools Grant
We have applied for a Term 3 grant through Sporting Schools and are hopeful of being successful. Should we recieve a grant, we are looking at organising golf clinincs for all classes.
Thank you to those families that have returned
library books. Could families please check over the holidays for any outstanding library books and have them ready to be returned at the start of Term 3.
Parish News - Sacrament of Reconciliation
Dear Parents and Carers of Year 3 students,
This letter is to invite you to attend the Parent Formation Evening via Zoom on Thursday 23 July at 6:00pm. All aspects of the Reconciliation Program will be outlined at this meeting. The Zoom access is https://cgcatholic.zoom.us/j/98552849473 We will also send out a reminder email in Week 1 next term with the link provided again.
Some years ago you presented your child for Baptism and made a public commitment to accept the responsibility of raising your child in the practice of the faith. The time has now come to consider the next major step in your child's journey of faith, Reconciliation.
Commitment Masses – will to be held on the 25th and 26th July and 1st 2nd, 8th and 9th of August. You will need to attend one Parish Mass over one of these weekends.
Registration fee – is $40 per Sacrament and is payable through the Our Lady of Perpetual Help Parish Qkr! account, prior to completing the registration form.
The reconciliation registration form needs to be completed and payment made by Monday 20 July. Register your child via the Our Lady of Perpetual Help Qkr! account.
Students are prepared for this Sacrament within the Parish context, supported by our Parish schools and the School of Religion program. An important part of this program will be the Parent and Child night conducted via zoom on Thursday 27 August at 6:00-7:00pm.
It is also an opportunity for you to re-examine or renew your own faith commitment. This zoom link will be provided closer.
The Sacrament of Reconciliation will be celebrated on Tuesday 8 September in St Michael's Church and Wednesday 9 and Thursday 10 September in St Monica's Church. All ceremonies will be from 3.30 to 6pm. You will be required to book a timeslot to bring along your child to receive the Sacrament of Reconciliation (First Rite). Further information will be provided about this at the Formation evening on 23 July.
If you cannot be present on Thursday 23 July via zoom, please contact Sue Collins (Parish Sacramental Coordinator) at sue.coll@bigpond.com or on 0418 623 895.
Yours in Migrant Christ,
Fr Loi Viovicente (Parish Priest)
Congratulations to the following students who achieved a Harmony Award in Week 10. Those students will be announced over the PA on Friday morning and the teachers will hand out the awards. Well done!!
| | |
| --- | --- |
| KL | Jack B |
| 1/2B | Lucy C |
| 1/2W | Everett R |
| 3/4A | Jimmy D |
| 3/4F | Jewel J |
| 3/4FR | Trisha T |
| 5/6F | Sienna G |
| 5/6K | Tad M |
Special wishes to those children who celebrate their birthday this week:
Oliver 1/2W and Tad 5/6K
We hope you have a great day!!
All lost property for this term is on display on the tables near the library, please remind your
children to check for any misplaced items. Any unclaimed items will be placed in the 2nd hand clothing pool.
The Entertainment Book is back and is now all digital, there will no longer be books printed.
The digital book is now available for $69.99 and is regularly updated with new offers.
As restrictions start to ease we are excited to offer the new Entertainment Apps.
Times have been tough the last few months so there is a heap of free stuff if you purchase before 13th of July.
2 months free plus up-to 3 months to register.
$10 e-wish gift card with every Single City.
$20 e-wish gift card with every Multi City purchase.
$50 Explore QLD voucher
Chance to win $1000 JB Hi Fi gift voucher.
Help support our school and the local community!
Please click on the link below to order your 2020 Entertainment Book.