Filter Content
Term 1_Week 10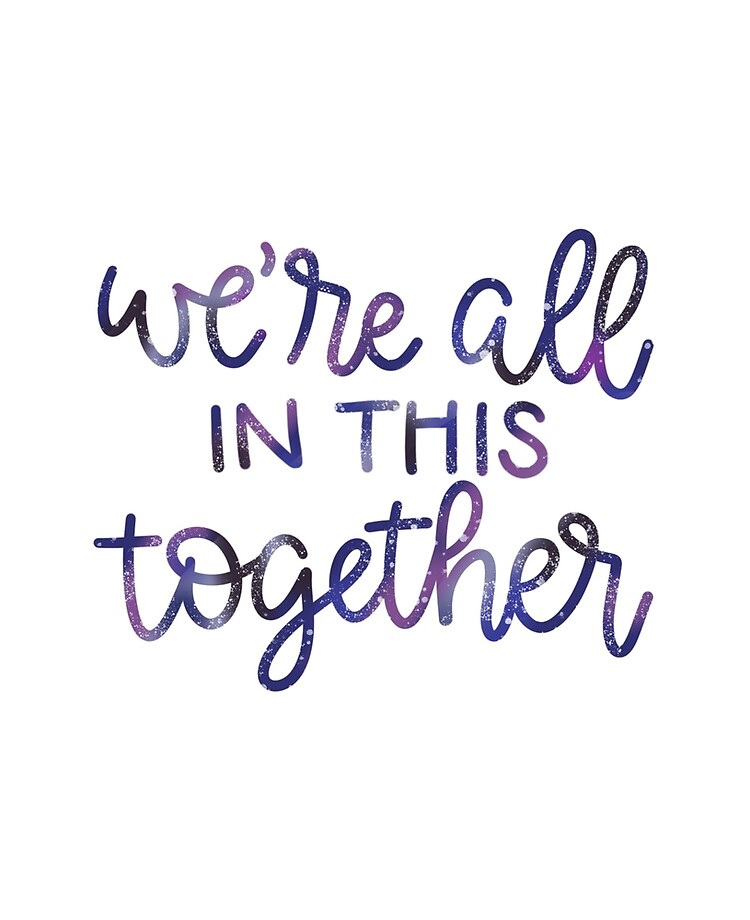 Well, what a term!
I don't have a huge amount to put in my section of the newsletter this week. All I can say is THANK YOU! It has been a real struggle for us all the last few weeks. I take comfort in the support and understanding you have shown us and I am so grateful for the amazing staff we have at St Michael's. We are missing our students massively!
To support teacher preparation for the remote learning program in Term 2, all Catholic schools in the ACT, will have another pupil free day on Tuesday 28 April. No remote learning program will be offered on this day.
Remote Learning for Term 2 will recommence on Wednesday 29 April.
A letter will come out to families tomorrow regarding our plan in more detail and pick up times for learning packs at school.
Don't forget - Easter Drive By tomorrow at 10am. Swing past the school and wave as you drive through the staff carpark. We hope to see you then.
I hope everyone has an enjoyable Easter. These are challenging times, but really take this weekend to #stayhome and enjoy the company of your family, connect in prayer, slow down and smile.
Thank you for your continued understanding at this time.
Kind regards,
Pat Ellis (Principal)
Religious Education Curriculum
Staff have been very busy planning for lessons and support resources to ensure the teaching of high quality Religious Education lessons continues as we move to remote learning. Please know that we are here to support your children and yourselves in these changed times. Reach out and let us know if you need more help with this vital area of our curriculum at our Catholic school. Your classroom teacher should be your first point of contact but I can also help if needed (well I can at least try – sometimes children ask unanswerable questions and that is ok too). meaghan.younger@cg.catholic.edu.au
Religious Life of St Michael's School Community
Prayer life at home
We are entering the season of Easter, the high point of our Church year. We remember the death, and celebrate the resurrection of Jesus at Easter. Whilst we cannot gather in churches for our usual liturgies and masses, please take time as a family to reflect upon the core meaning of Easter as the institution of Eucharist at the Last Supper and the saving grace of Jesus Christ, our saviour who died on a cross and rose for all of us. Some prayer ideas have been sent home through SeeSaw this week for your families. Don't forget there is always daily mass online available at https://www.catholicvoice.org.au/mass-online/. Our own Father Loi is celebrating Mass each Saturday evening and that is being streamed live on the Our Lady of Perpetual Help –North Belconnen Facebook site.
We keep our friends at Jariah Education Centre in our thoughts and prayers and will look into practical ways to support them in the coming months.
Trying Times in Kenya
Kenya, like Australia, has had a tumultuous start to the year. When Simon and Greg visited in January, they contended with the rain. The rain made it difficult to visit schools and caused significant issues for the schools without brick classrooms. The rain has continued affecting crops and the ability of the students and teachers to get to school.
In addition, the locust plague in East Africa has severely impacted food production, leaving the people of Kenya struggling with food scarcity and rising prices.
COVID-19 has also reached Kenya. So far, there are few confirmed cases in Kenya, but the government closed all schools from the 17th of March and has imposed a 7pm to 5am curfew. Term two is scheduled to start on the 4th of May, but it is uncertain when schools will open again.
Global School Partners will continue to update you as the situation in Kenya continues to unfold. At this stage, we have not received word that any GSP school students, teachers or families have contracted COVID-19.
Project Compassion
If you have any filled money boxes please bring them into the Front Office when you are visiting the school next. Thank you in advance for your generosity to our Project Compassion.
This week read about Dominic. Dominic, 47 is a father of six from Papua New Guinea. In 2016, he became involved with Caritas Australia's partner, Centre of Hope, who runs safe house and family anonymous programs and turned a difficult life and an unhappy relationship around. Dominic lives in Madang province on the north coast of mainland Papua New Guinea with his wife and four of his children. His other two children live on the campus of their high school. The costs are high, and Dominic struggles to afford their expenses. Now a community trainer, he works with other men to help them to change their behaviour and build more harmonious family lives.
See more about his story at https://lent.caritas.org.au/page/week-6
Special wishes to those children who celebrate their birthday this week:
Aanya 1/2B, Charlotte 1/2B, Tom 3/4F & Matteo KL
Special wishes to those children who celebrate their birthday in the holidays:
Alexander 1/2B, Connor 5/6K, Kai 3/4A, Stella 3/4A, Avi 3/4FR and Ruby KL
We hope you have a great day!!
The Entertainment Book is back and is now all digital, there will no longer be books printed.
The digital book is now available for $69.99 and is regularly updated with new offers.
Please click on the link below to order your 2020 Entertainment Book.