Filter Content
Welcome - 2020
As we enter into the last week of the holiday break, I would like to welcome everyone back for the 2020 school year! I hope you have all had some down time over the break with friends and families. Staff will be at school this week for professional development and learning. We look forward to welcoming everyone back on Monday 3 February. Enjoy the last week before it all starts again!
I know for many, the start to 2020 has not been the greatest. Whether directly or indirectly affected, the recent bushfires have had a tremendous impact on us all. We have felt the pain of our surrounding regions and stand with them in the days, months and years ahead to rebuild and recover. The enormous devastation of large parts of our country and the loss of so much precious life - human, animal and environmental along with the loss of so much infrastructure and buildings, can be quite overwhelming to think about. Through all of this though, as Australians we once again witness incredible courage and kindness. It is through these dark moments that we again see the light, see the goodness, see the face of God, see each other and see the importance of connection with our neighbours.
Please let me know if you or your family require any additional support at the moment. We have a strong, supportive community at St Michael's and we would all be very happy to chip in to help wherever we can.
Added to this was the recent hail storm. Thankfully the school was not impacted. Hopefully everyone has recovered from that storm. We had some staff members caught up in it after attending a PD during the break.
2020 School Theme
Our School Theme for 2020 is 'Knowing & Growing as Stewards of God's Creation'. It is linked with the final element of St Michael's School Mission Statement, 'taking stewardship of God's creation to ensure its preservation'.
From the very beginning humanity has been tasked with caring for the gifts of Creation. Then God said, "Let us make humankind in our image, in our likeness, so that they may rule over the fish in the sea and the birds in the sky, over the livestock and all the wild animals, and over all the creatures that move along the ground." Genesis 1:26.
Staff and students will explore this theme using Pope Francis' encyclical letter on the environment and climate, Laudato Si, as well as our Keys for Learning and aspects of the Australian Curriculum General Capabilities and the Cross Curriculum priorities. It is hoped all in our community will deepen our knowledge of ourselves and our environment, investigate opportunities for change and growth and address issues we encounter in our discovery.
Learning 2020
After an extensive review process in 2019 of what learning looks like at St Michael's with input from students, parents and staff, we have come up with a framework for learning at St Michael's. We will now draw upon all curriculum areas and integrate these. With the exception of the fundmental skills and knowledge needed to be taught explicitly in English and Mathematics and some stand alone topics in other subject areas such as Sacramental units, Protective behaviours etc, all subjects will be aligned with our big concepts below. Staff have worked during Term 4 last year and will continue throughout the year to determine inquiry questions, learning experiences and assessment in line with the Australian Curriculum.
In order to achieve our learning goals, we need a consistent approach across the school with what learning is. It is important that we all work together, students, staff and parents, to ensure the process of learning occurs that is transferable across all subject areas and in life. More information will follow once school starts.
So....
A learner at St Michael's is challenged to 'Collaborate, Persevere, Create, Question and Explore'.
We will be referring to these as our 'Keys for Learning' and will be explicitly taught and a focul point moving forward for learning. We will provide information also to parents and families as we progress through. An exciting new approach for our school!
Bushfires
As previously sent out, we continue to keep all those affected by recent bushfires in our thoughts and prayers. There is a long road of recovery ahead. I know many of you have been donating, volunteering and doing anything you can to support our surrounding regions. I have asked all teachers on the first day back, to have a special prayer in each classroom, to not only welcome everyone back to school for 2020, but to keep those affected in our prayers and to allow any students opportunity to share their thoughts and/or experiences. It is important to allow children to talk about it and by doing so in a prayerful space, allows for not only the support from their peers and teachers but also to strengthen their connection to God.
Air Quality
Over the last couple of months, as you are aware, the air quality in Canberra has been quite poor. Rest assured that the safety and wellbeing of our students and staff are most important. Thankfully air quality seems to be improving (touchwood) but we will continue to monitor the air quality and take directive from ACT Health and Catholic Education regarding our response.
Air Conditioners
Providing the optimum learning environment is of vital importance to me and we have committed to improving both our outside and indoor spaces over the last two years. Over the break, we have started to install reverse cycle split systems into every classrooms. This investment is costing in excess of $70 000. We thank Catholic Education for supporting us with this.
The existing wall bar heaters in classrooms will be removed in the coming months as these are not cost effective, hard to regulate the temperature and are quite hot to touch.
Landscaping
Over the break we have had our annual tree inspection and have trimmed back some trees in the courtyard and playground areas.
We have had issues with the oval sprinkler system with some not working. We are working to fix these. Whilst it is important to have a grass area for students to play on, we are also conscious of the water usuage to maintain a 'green' lawn in Canberra during the summer, especially coming off a year of little rainfall. We are hoping to get the oval aerated and fertilised again, once the sprinkler system is working again, to assist with retaining the water that is used.
Year 1/2 Furniture
We are excited with our new furniture in the 1/2 classrooms. We are continuing with our upgrading of class furniture to be more comfortable and modern. In 2018 we upgraded Year 5/6, in 2019 upgraded Kinder and now in 2020 upgraded Year 1/2. Next year, we will be upgrading Year 3/4 class furniture.
The Council Levy paid last year by families continues to help pay for upgrading of furnishing around the school.
Student Welfare Officer
We have been successful in obtaining a grant to employ a Student Welfare Officer under the government Chaplaincy Program. This will provide us with the opportunity to employ someone for 10 hours per week for 2020. This person will support the Executive in connecting and engaging with students to ensure all feel safe, learn and are supported. Further information will follow. We are currently in the recruiting stage.
Kiss and Drop
After a successful trial with a huge amount of positive
feedback, we will continue with Kiss and Drop this year. Every morning from 8.30 until the music starts, a staff member (most likely an Executive member) will greet students and parents, support students getting out of cars in the staff carpark and assist overall with traffic management where needed. This is a great way to ensure a smooth start to the day and allows children arriving at school to be greeted straight away by a staff member.
Before & After School Care
YMCA will be running Before and After School Care in our school hall Monday-Friday. This service will operate from 7-8.30am and again at 3-6pm.
To apply or receive further details and support could they please phone YMCA Canberra on (02) 6242 4040 (ask for Nadine or Jenny) email us at cs.canberra@ymca.org.au or visit our website https://canberra.ymca.org.au/what-we-do/outside-school-hours/
Canteen Reminder
Just a reminder that we will not have a regular Friday canteen service anymore. Instead, we have a group of parents who have formed a Canteen Committee and working behing the scenes. We will have Special Lunch Days on a Friday in Week 3 and 8 every term. If you would like to help out, please email Community Council directly council.stmichaelsps@cg.catholic.edu.au
Aboriginal Artist
Toward the start of Term 1, as part of our Reconciliation Action Plan development, we will host Wendy Rix, an Aboriginal Artist in Residence for a fortnight. During this time, every class will be involved in working on some Aboriginal inspired Art along with art groups for our Aboriginal and Torres Strait Islander students.
'YAAMA! Hello! My name is Wendy and am very much looking forward to sharing art, storytelling and culture when I visit St Michaels in Term 1! I am a Yuwaalaraay woman from NorthWest NSW, but I live in Redcliffe, QLD.
I am a visual artist and I paint stories, and will help the students of St Michael's create stories too! My car will be packed with all my paints and my work I have already created for your school, and I think we will have a fun two weeks' Wendy Rix
Staff Professional Learning
Over the course of Semester 1, all staff will be involved in MAPA Training. With a focus on prevention, MAPA (Management of Actual or Potential Aggression) program teaches management and intervention techniques to help staff cope with escalating behaviours in a professional and safe manner. Whilst, this is not a significant issue at St Michael's, it is important that staff are continuing to be upskilled to manage any situation that may present itself.
During this week, staff will conclude their Berry Street Educational Model training. The Berry Street Education Model has provided us with the training, curriculum and strategies to engage even the most challenging students. This education initiative is different because it is based on proven positive education, trauma-informed and wellbeing practices that enable students' academic and personal growth. The model is unique because it educates us to reinforce and sustain cognitive and behavioural change, thereby re-engaging young people in learning and progressing their academic achievement.
Sustainability Action Group - Thank you!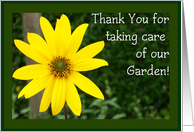 A huge thanks to all the parents who assisted over the break with watering of gardens and looking after the greenhosue and the fish. It is very much appreciated!
Welcome to new families
A huge welcome to our new families. We hope you have been made to feel welcome already when you visited last year. St Michael's is a great community where everyone is supportive and kind. Please sing out if you need anything by contacting the Front Office or emailing me directly. I hope to see you all over the next week.
School Uniform
A reminder that we expect all students to follow our Uniform Policy https://www.stmichaelsps.act.edu.au/policies-and-guidelines
This includes the correct shoes to be worn. Please see the attached document for a guide to the correct shoes, both black and white shoes.
Office Hours Opening times - reminder
Just a reminder that the Office will be open again for business on Wednesday 29 January. Office hours are Monday-Friday 8.20am-3.30pm.
We continue to keep Fr Loi in our prayers with the loss of his Mother over the break.
I look forward to welcoming everyone back and reconnecting with you all.
Kind regards,
Pat Ellis
Principal