Principal's Page - Pat Ellis
I have just spent the last week reading all 194 Student Reports
for Semester 2. I would like to thank the classroom teachers for the countless hours taken to form these reports. I was pleased, now in my second year at St Michael's and knowing all the students more, that the reports I read I feel reflect their growth and development over the course of the second half of this year.
I am extremely proud of the school I am fortunate to lead, a school which embraces each child, their needs, their strengths, their abilities, their differences and their voice. Much of what we implement and do at St Michael's comes directly from feedback from our students. So, to every 194 students we have at present in our care, thank you!
Whilst no formal parent-teacher interviews occur at the end of the year, please feel free to contact your child's class teacher directly should you wish to sit down and discuss anything from this year. Reports will come home with students on Monday 9 December.
We have been busy over the last two weeks forming Classes for 2020. Whilst this is nearly complete, students and families will have to wait until the last day of term. There is a significant amount of work that goes on behind the scene to transition students. This includes teachers meeting with each other, visiting classrooms of their future students and looking closer at each child's journey this year and what is needed for 2020.
There has been a bit of discussion in the media lately regarding class requests from parents at schools. Whilst I was happy to receive any specific parent requests for class placement, I am pleased that the St Michael's community, respect us and trust that the decisions we make are the best educational decisions for their child/ren.
Students will find out their new teacher and classmates for 2020 on the last day of school during 'step up'. This will occur just before lunch. As mentioned previously, class lists will no longer be posted on the library windows, instead, I would encourage you to talk to your child about their new class when they arrive home on the last day.
A reminder that if your child will be absent on the last day of school and you would like to be notified of your child's class teacher for 2020, you are asked to let Lisa know in the Front Office. She will email these parents after school on the last day.
A reminder that THURSDAY 19th December is the last day
of school for 2019, school resumes for all students on Monday 3rd February 2020.
K-2 Swimming has begun this week. I was fortunate to head to the pool with them on Monday. Whilst the first day always presents a few administrative issues, I am pleased with the program and the engagement of students.
Tomorrow afternoon and Friday morning,
our hall will be open displaying St Michael's Archies. This art show will display student artwork from throughout the year. Thanks to Mrs McKeough for her leadership in this area.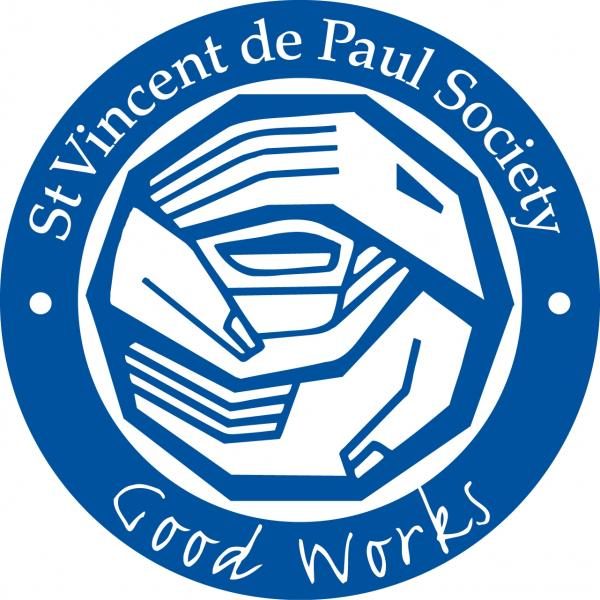 Tuesday 10 December we will hold our 2019 Giving Mass. Our last whole school Mass of the year. We will present St Vincent de Paul with their Christmas Hampers. Please continue to bring in non-perishable items to donate to these hampers.
Tonight, the last Community Council meeting will occur for 2019. We have had another successful year which is evident through the results of our annual survey. Overwhelming results that parents feel connected and involved in the school life. Our Community Council play a big part in that. I would like to thank each member for the time, energy and passion displayed this year.
I am pleased to let everyone know that Jariah Education Centre has recently installed the water tank from the funds we raised at JumpFest. A huge thanks to the St Michael's School Community and Canberra Jumping Castles, along with our sponsors. Please see the latest newsletter from Jariah Education Centre.
Final touches are coming together for our Christmas Carols night happening on Monday 9 December. Please pray for good weather. We have sourced the services of Alex, The Pizza Guy and the Gelato Limo. Both companies will be selling products on the night. Alex, The Pizza Guy will be selling 4 types of pizza (10 inch pizzas) for $15 each along with soft drinks. The Gelato Limo will also be attending and selling gelato. These items will be ready to buy from 6pm. Of course, you can bring your own food on the night if you would rather. Alcoholic drinks are permitted in moderation only.
Each grade will be leading us in singing two Christmas Carols beginning at approx. 6.15pm. We will have little breaks in-between each grade performance.
The Community Council will also be holding a Cake Store to raise funds for Companion House at this time of year. Companion House is a community based organisation who work with adults and children who have sought safety in Australia from persecution, torture and war related trauma. We need the help of our parents and community to fill our stall with delicious goodies!
We ask that you please bring in either…
- Something that can be sold in individual portions on the night (slices, cookies, cupcakes, cut-up cakes etc.) OR
- Something that is packaged up as a Christmas treat to take home or gift (jars filled with cookies, Christmas cakes, packages of rocky road etc.)
All items can be brought to school on Monday or given directly to the stall on the night.
So, come along, anytime from 5.45pm in the Tuckshop area (in the event of bad weather, we can move into the hall like last year....fingers crossed for great weather this time, the forecast is looking good at the moment), bring a couple of drinks and get into the festive spirit as a community. We look forward to seeing you there!
Just a reminder about treating each other respectfully in the carpark. We have had a couple of incidents the last fortnight where assumptions are made by parents about everyone knowing what to do. Please be aware that we have new families who are still learning about where to park and where to drop off, parents trying to drop off whilst babies are sleeping in the car, students who will not get out of the car without some help etc, lots of things happening that people aren't aware of. Please look out for each other and help each other out. If there is an issue happening in the carpark that you are upset about, it would be most appropriate to come and see me about it so I can follow up.
Please don't forget to complete the Before School Care survey
by Friday this week (6 December). As mentioned, the current early before school arrangement in the library from 8am-8.20am was only a short term measure while we explore more formal Before School Care options and will not continue to operate long term. The need for formal Before School Care is needed from 7.30am. https://www.surveymonkey.com/r/H7SS7QW
A reminder for our Year 6 Graduation Liturgy (Tuesday 17 December) and Dinner which is fast approaching. Notes have gone home with students. Thank you to those families that have already returned them. Our Graduation Liturgy starts at 5.30pm in the Church. This a lovely tradition of farewelling our Year 6 students as a Catholic community in Prayer. Following the Liturgy, we will make our way down to the school for a celebration dinner. At the dinner, Graduation certificates will be presented along with the Year 6 photostory.
Our Year 6 Final Assembly will occur next week (Friday 13 December) at 12.40pm. During this assembly our Year 6 Awards will be presented (those parents have been notified already), presentation of Maths Olympiad certificates and awards and a final Year 6 item. Unfortunately our K-2 students will be at swimming during this time (a clash in dates) however, our Year 6 students will be able to present their final assembly item to the our infants students the following week.
Unsung Hero - Leadership Award
A reminder to vote for Damien who has been shortlisted for the EducationHQ Unsung Hero Leadership Award. Damien goes above and beyond, particularly with leading Sustainability at St Michael's. There were hundreds of nominations, so for Damien to be one of 5 shortlisted is a massive achievement. In order for Damien to get across the line and take out the award, he needs your vote. Please click the link below to vote. Share with others and spread the word. The link is also on our Facebook site. Good luck Damien!
https://educationhq.com/unsung-heroes/unsung-heroes-leader-vote/
Please ensure that your 2019 school fees are paid up to date before the end of the year. Also, if you are currently paying school fees by Direct Debit, please see Lisa in the Front Office to increase your debit to ensure you cover the total amount before the end of 2020.
Enjoy the week ahead.
Kind regards,
Pat Ellis
Principal