Principal's Page - Pat Ellis
Before School Care
I have been in conversations with YMCA regarding offering a Before School Care option at St Michael's. I believe there is a need for it and I would like to see this service offered.
In order to get this service happening, we obviously need families to support it. Details of times and costs are not yet determined. YMCA is just after initial interest so they can work out the next step.
As you would be aware, the leadership team have been opening up the library at 8am every morning to assist families for morning drop off. This was intended to be a short-term measure whilst we explore more formal before school care options. The 8am library starts are not sustainable long term.
We would like the YMCA to start offering Before School Care from at least 7.30am starting in 2020. In order for this to happen, we need your support.
Could you please fill out the survey (three short questions) indicating your interest, so YMCA have a rough idea of what numbers they would be looking at each day for Before School Care. https://www.surveymonkey.com/r/H7SS7QW
The survey link will close on 6 December.
BYOipad Parent Information Session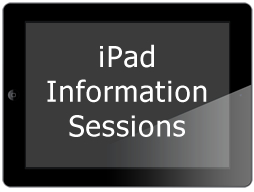 A reminder that tomorrow (Thursday 28 November) we will be holding a BYOipad Parent Information Session at 3.15pm and again at 5pm. These sessions are intended for any parents who will have students in Year 5/6 in 2020. A big thank you to Jessica Figura who will be leading these sessions.
International Day for People with a Disability
Every year on 3 December, people around the world take part in International Day of People with Disability (IDPwD), a day to celebrate the achievements of people with a disability and promote awareness, understanding and acceptance in the community. At St Michael's, we will be celebrating this day on Friday 29 November. This year we have worked on continuing to build upon our strategies, procedures and policies to ensure all students at school are welcomed, feel included and feel supported. I thank Laura Frogley for taking the lead with coordinating activities to celebrate this day.
K-2 Swimming Program
Next week our K-2 students begin their swimming program. This runs for two weeks. We will have some very tired students by the end of the two weeks, luckily there is only one week left after the program concludes. Thank you to Erin Hardwicke for her organisation behind the scene to ensure this program runs as smoothly as possible.
Archies (Art Show)
Next week we will hold our very first Archies. This art show will display pieces of art from students. This event will be set up in the hall and open for parents to walk through on Thursday 5 December between 2-4pm and Friday 6 December between 8-9.30am. Please come along and share in their art success!
Unsung Heroes - Voting still open
I am pleased to announce that Damien has been shortlisted for the EducationHQ Unsung Hero Leadership Award. Damien goes above and beyond, particularly with leading Sustainability at St Michael's. There were hundreds of nominations, so for Damien to be one of 5 shortlisted is a massive achievement. In order for Damien to get across the line and take out the award, he needs your vote. Please click the link below to vote. Share with others and spread the word. The link is also on our Facebook site. Good luck Damien!
https://educationhq.com/unsung-heroes/unsung-heroes-leader-vote/
Advent Prayers
As we enter in the first week of Advent on Sunday, this week we took a moment in prayer to reflect upon Hope and symbolically light the first candle of our Advent Wreath.
We come to you looking for hope. When everything else we rely on fails us, our only hope is in you. When we do not understand what has happened, we put hope in you. We can hope for better days because we trust you. We know you and we know you are here with us no matter what we are facing. Some of us see only darkness this time of year. Some of us find life overwhelming. Wherever we find ourselves today, Loving God, remind us that our hope is in you. Be with us on this journey. Amen
Enjoy the week ahead.
Kind regards,
Pat Ellis
Principal