Principal's Page - Pat Ellis
I would like to take this opportunity to congratulate Meaghan Younger! In leadership positions within the Archdiocese of Canberra-Goulburn, we are required to undertake a contract renewal process. This occurs after 2 years on an initial contract and then 4 years later and another 4 years later. Meaghan has just undertaken her 2 year contract renewal for St Michael's. This process involves a survey being sent to various teachers, support staff, parents and Parish Priest. The feedback for Meaghan was outstanding and we congratulate her on her hard work, passion and dedication over the last year and a half in the role of Religious Education Coordinator. I have recommended to the Director for Meaghan's contract to be renewed for another 4 years. Well done Meaghan!

How amazing was the Year 5/6 Travel Expo last week! An incredible showcase of learning. I was blown away! I had the opportunity to visit a couple of times to chat to some students about what their task was, why they chose that country and what they learnt or found interesting. Congratulations to all students - a very proud moment as a leader of the school. A big thank you to Damien Webb, Jessica Figura and Catherine Beckett for all their work with supporting, encouraging, challenging and affirming our 5/6s to complete this learning task to such a high level. Well done!
NAPLAN
On Monday, the annual student NAPLAN parent report for students in Years 3 and 5 was sent home either directly with the child or via the post. The report contains student results for numeracy, reading, writing, spelling, grammar and punctuation on an achievement scale. The results provide parents and educators with a snapshot of how students are progressing – individually, as part of their school community, and against national standards over time. Of course, your child's teacher knows your child's learning best and the NAPLAN results need to be interpreted in light of classroom monitoring and assessment, teacher feedback, school reports and Personal Plans. NAPLAN is a 'point in time' assessment, however the information adds to your child's overall school-based comprehensive learning profile.
Early next term, teachers will also review the NAPLAN results from an individual and whole school perspective. This work helps us determine trends, monitor our teaching, evaluate learning outcomes, set school-wide goals for the following year, evaluate curriculum and improve the accuracy of our individual analysis of student learning data.
While NAPLAN has its benefits, there can also be some angst attached to the process. I think the most important element, however, is "student growth". The first thing I do when checking our school's NAPLAN data is to chart individual student growth and school growth.
Our St Michael's Fun and Fitness Day will be happening tomorrow. Thank you to those parents who have already emailed Damien to offer to help cook the BBQ and cut fruit. If you could spare some time on Thursday 26 September between 12-1ish, that would be greatly appreciated. Please email Damien at damien.webb@cg.catholic.edu.au
The plan for the day will be that we start with St Michael's Feast Day Mass at 9.30am. A special recess of a packet of chips and muffin will be provided to students. After recess, students will enjoy movie time in the block areas. A sausage sizzle will be provided for students for lunch at 1pm, followed by the Colour Fitness afternoon starting at 1.30pm. Any families wanting to join in the Colour Fun, are welcome to come along. We will finish our fun day with an ice block and fruit. If your child is someone who eats a lot of food, sending their normal food or a bit extra would be an idea. There may be more sausages etc left over, but there is no guarantee.

If your child does not want to have coloured powder sprayed on them, please let their class teacher know.

Term 4 - Summer Uniform
A reminder that at the start of Term 4, all students are to start to wear summer uniform. The last fortnight has been a transition period from winter to summer. Remember, we do have some second hand items at the front office.
Girl's Summer Uniform:
- Powder blue polo shirt with embroidered logo with navy blue shorts/skort or maroon & blue check dress
- St Michael's polar fleece
- White socks
- Black school shoes
- Navy blue school hat
Boy's Summer Uniform:
- Powder blue polo shirt with embroidered logo with navy blue shorts
- St Michael's polar fleece
- White socks
- Black school shoes
- Navy blue school hat
It is important that students are wearing black school shoes. These shoes do not need to be full leather, however, they do need to be fully black. No white ticks, white or coloured soles or laces.
Summer sports uniform remains the same as winter however the short sleeve top and shorts/skirts can replace tracksuit pants and jumpers. Again, shoes need to be predominantly white. Some colour is fine but no fluro or fully coloured sneakers.
Thank you for supporting your child to follow the school rules. This is important because it ensures we take pride in our uniform and are consistent across the school. This is something that everyone agreed upon when enrolling their child in a Catholic School.
Any issues or concerns you have, I would be happy to discuss further with you.
School Climate Strike
We are so fortunate that we live in a democratic society with opportunities for us all to express our thoughts and opinions on issues that we may be passionate about. Without getting into the politics of this particular event, young people need to be afforded the same opportunities to express their thoughts, ideas and opinions, especially when this issue will directly impact their future. As a school, we encourage our students to speak up on many issues, to take responsibility for their words and actions, to be critical thinkers, to be walking in the footsteps of Jesus, caring for those around them and caring for God's creation as a responsibility that was gifted to us.
We had two students attend the School Climate Strike last week.
"I really couldn't believe how many people
were at the protest, there were about 30,000 people supporting school strike for climate change. Before we protested there were adults and children around our age giving amazing and inspiring speeches. It was extraordinary how committed everyone was about climate change. I don't understand why some of our leaders are denying and not supporting our future. Overall it was a remarkable experience". From Jemima
"The school strike for climate change was a big hit. Thousands of people turned up to support actions against climate change, and its causes, such as the Adani Coal mine. Non-reusable energy is cheap but can be harmful to the Earth. People protested on closing the mine and for a transition to renewable energy. Many people also gave inspiring chants and speeches, many High Schools turned up at the march too, to take a stand against climate change". From Mischa
There has been much talk on this particular issue and whether students should miss school to attend. My view on this decision lies with students and their parents. Young people all over the world are speaking up and having a voice on issues that directly affect them. As an educator, this is something that I support, to have young people active and becoming passionate about their environment, sustainability and their future.
Grandparent's Day
A reminder that we will be celebrating Grandparent's Day on Thursday 17 October. RSVP slips are now due. We need to order the morning tea for our visitors before the holidays, so if you haven't rsvp'd, can you please do so as soon as possible. The morning will begin with Mass at 9.30am, followed by morning tea for our visitors and open classrooms at 11am.
Staffing
Just an update regarding staffing.
Yvette Whalan has decided to take next year off to focus on her health. We wish Yvette all the best as she focuses on herself and her family.
Sarah Sams (Medway) who has been on leave the last year and a half, has officially resigned. We thank Sarah for her work in the past at St Michael's and wish her all the best in the future.
I am pleased to announce that Natasha Kapantais has accepted a temporary teaching position with us in 2020. Tash has been a fantastic addition to our team at St Michael's this year and look forward to continuing to work together moving forward.
At this stage, staffing for 2020 is basically completed which is excellent. Over the next few weeks I will be firming up some part-time staff members in different roles across the school, however our main class teacher roles have been locked in. Class structure for 2020 will be as follows;
1 x Kinder class
2 x Year 1/2 classes
3 x Year 3/4 classes
2 x 5/6 classes
At the start of next term I will announce which classes will have which teacher and also call for any requests from parents/carers which we will take into consideration when forming our classes for 2020. A reminder, any request regarding class placement needs to be emailed to me directly and that they will be taken into consideration. As Principal, ultimately I have the final decision regarding any class placement. It is important to note, there are no guarantees regarding requests due to the amount of factors that need to be considered. As said, I will put out a call for any of these requests at the start of next term.
Community Prayer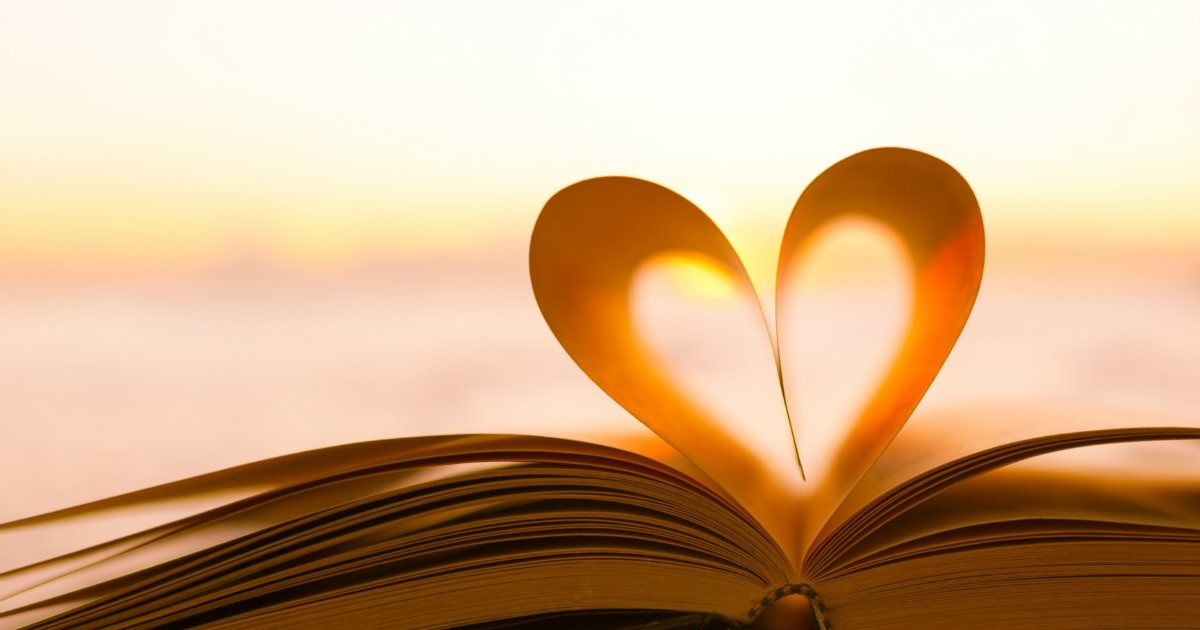 Please pray for those in need, especially those around our country who are experiencing difficulty through drought and fires.
Lord God, Bless Australia, our Great Southern Land of the Holy Spirit. Grant, that as the Cross shines in our southern skies, so may Christ bring light to our nation, to its people old and new. May we receive the blessing of abundant rain so that the 'desert blooms with the life that lies in wait'. We ask this through Christ our Lord. Amen.
As we enter in the last couple of days of Term 3, I would like to take this opportunity to say thank you to everyone for your continued support over the term. It has been a big one!

I hope everyone has a nice restful break, ready for the last term of 2019!

Enjoy!

Kind regards,

Pat Ellis

Principal