Sports News: Erin Hardwicke
Boorowa Touch Football and Netball Carnival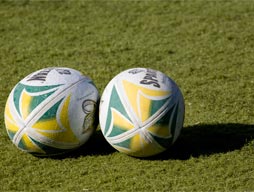 Save the Date: Friday 25th October
Please consider if your child would like to take part in the Boorowa carnival this year. Information and permission notes will come home next week, as we need to register our teams. The carnival is a wonderful day and a terrific way to support the town of Boorowa and the surrounding region. Last year saw 434 teams compete and thousands of children enjoying a day of sport focused on participation rather than competition. We would love to have even more students involved than we did last year. Students from Years 2-6 can participate in either touch football or netball.
K-2 Swimming Program
Yesterday an information and permission note for our K-2 Swimming Program came home with all students in Years K-2. The program will take place in Term 4 during Week 8 & 9 (2 Dec – 13 Dec). If you have any questions or require any additional information about the program please get in touch via email erin.hardwicke@cg.catholic.edu.au
Please note that this year we require permission notes to be returned in the next two weeks to confirm numbers with the pool. Payment however is not due until the end of this term (27 September). Notes are to be returned to your child's classroom teacher.