Principal's Page - Pat Ellis
Nearly there.......
All students back fulltime from next week (Tuesday 2 June) after the long weekend!
Thank you everyone for your help and support over the last fortnight with our Transition Plan. The last fortnight has been very successful. We have had the opportunity for staff to connect on a more personal level with students. This has laid a strong foundation of wellbeing and support, which will serve us well throughout the remainder of this term and into the second semester.
A massive thank you to you all. Despite the challenges of the past two months, I feel that this school community will actually come out of it a stronger community. A community who affirms and supports each other. THANK YOU!

As a leader, I am constantly trying to improve and be present to the needs of the school community. During the last two months, I have been challenged like never before and to be honest, there were times when it was all becoming too much with leading the school, supporting staff, supporting families, supporting our students, along with my own personal life and supporting my wife and two primary age children. Being a Principal probably wouldn't have been a profession that I would've been recommending to anyone during the start of this pandemic. Like everyone, we had good days and very hard days. Thankfully I am so fortunate to lead an incredible staff group, have amazing students and such a supportive parent community. This got me through and now with students returning, I am so happy!

Being a leader it is important to reflect on my
leadership skills. Those that know me, know that I can be very critical of myself, I place high expectations on myself (and the school I lead) and am constantly reflecting on my role. During this period, decisions had to be made quickly whilst still considering what was best for the whole school community. I am aware that perhaps these were communicated well and sometimes perhaps not so well. I am aware that my availability was sometimes limited with everything going on. I am also aware that some families were really struggling and perhaps as a school community we could've done more to support you. With all this being said, I would really appreciate you taking a few minutes to complete the survey below on my leadership and the support you received from the school. Of course, there were things that occurred that were completely out of our control, however, there were things in our control and I would like to make sure we learn from these and listen to the needs of our community. I appreciate your time to provide us with feedback.
https://docs.google.com/forms/d/19Bx3i5qC5zRVnS1zP6PUAqT5exkt8jmEYS2y8ZZmaZs/viewform?edit_requested=true
Ensuring complete transparency, I recently asked the staff group to do a similar reflection on my leadership, whether they felt supported by me, listened to, treated fairly, workload balance and safety and wellbeing supported. I can let you know that collectively, staff felt positive about all of these issues during this time. This is important for me because with a strong team feeling valued, creates a positive and productive learning environment for everyone to reach their full potential.
Forward Planning
Now with students all returning fulltime, we begin to forward plan and ensure we are well placed, if something like this was to occur again in the future. Whilst we sincerely hope no other disruptions occur to school attendance, we do need to be prepared and consider all scenarios. The success of remote learning we have just finished, was due to the fact that we were prepared and well organised.
Safety Measures
As mentioned previously, we have many revised practice and procedures in place regarding hygiene and safety. To the full credit of our students, they have been amazing and all over it. Whilst we have everything well stocked with back up, we are conscious that with the whole school returning we are going to go through a lot of Antibacterial Wipes due to students wiping their desks, devices etc. We are wondering if, next time you are shopping, you could throw a packet in to send in with your child. We have purchased what we can but there is still some difficulty with buying in bulk. Any support and assistance would be greatly appreciated with this.
National Sorry Day - Tuesday 26 May
Yesterday was National Sorry Day. National Sorry Day is a significant day for all Australians, especially Aboriginal and Torres Strait Islander people and communities across the nation.
National Sorry Day marks the anniversary of the tabling in Federal Parliament of the Bringing Them Home Report of the National Inquiry into the Separation of Aboriginal and Torres Strait Islander Children from their Families, on 26 May 1997.
Today on National Sorry Day we recognise the grief, suffering and loss suffered by the Stolen Generations.
Reconciliation Week
Over the course of the coming week, we celebrate National Reconciliation Week. Students will participate in activities and experiences focusing on this. The theme for #NRW2020 – In this together – reminds us whether in a crisis or in reconciliation, we are all in this together.

Reconciliation is a journey for all Australians – as individuals, families, communities, organisations and importantly as a nation
Pick up and Drop Off Arrangements
Whilst we will still be continuing with the drop off and pick up arrangements (mentioned in separate section in this newsletter), we ask for your patience next week with everyone returning back to full time. You have all been amazing and it has been very smooth.
We will continue to have a staff member or two out the front assisting with Kiss and Drop. If you would prefer, or if the line is getting too busy, you can drive and park on the basketball court, hop out with your child and walk them to the crossing area and wave them off from there. I am conscious that the drop off might back up close to bell time and we don't want to block the road. Supervision starts from 8.20am each morning, so it would be great if people could come earlier to avoid the last minute crowded drop off.
Similar to pick up time. We are conscious of the line up that might occur with the drive through staff carpark option. Again, staggering when you come to pick up would be great. The first up at 3pm is always the busiest time, so perhaps try for more 3.10/3.15 once that first rush has gone. Again, if this is getting busy or you would prefer to collect your child from the basketball court, that is fine. There will be a teacher supervising at both sections with walkie talkies and we can radio the other teacher to send a child to the basketball court instead of the front of the school. It is a short distance and easy to manage. Kinder students and siblings will still go to oval pick up area as that is working well and easing some of the crowding at the front of the school.
These arrangements will continue for Week 6 and 7 and we will revise, under Health directives, what it will look like in week 8-10. Thank you for your support.
Important Notice - Absences
We have recently moved to Compass, which is a management system for us at school. Can I please ask that all absences are put through via the SchoolZine app and are done so first thing in the morning. The Front Office will be adding all absentees to the class rolls, so please avoid sending email notes to teachers regarding absences. Of course, emailing them to let them know what is happening for your child is fine, but if the official absentee notification can be completed through Schoolzine on the morning of your child's absence, that would be fantastic and save us double handling information.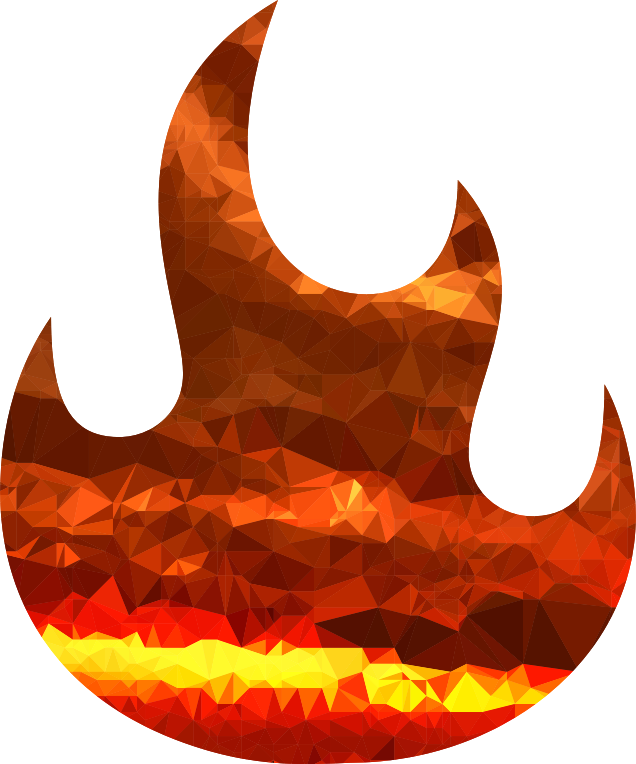 Pentecost - Sunday 31 May
When we celebrate Pentecost, we are reminded that God is present with us. We know God is with us when we see holiness in ourselves and in others. The Holy Spirit gives us these holy qualities. They are called the fruits of the Holy Spirit.
When we see these qualities in others, we know that the Holy Spirit is at work in them. I wonder how the Holy Spirit is working through you today?
Enjoy the week ahead.
Take care.
Pat Ellis