Principal's Page - Pat Ellis
Thank you everyone for the positive
feedback and support we have received regarding our Transition Plan for Return to School. Once again I have been overwhelmed with the amount of emails from parents thanking us for what we are doing. It seems that our staff and the parent community are aligned with taking a measured and well-thought out transition plan. This is to ensure a calm, safe and supportive ease back into school life is achieved. One that centres on each individual child and one that places us in the best possible position to ensure success, not just for the short term, but for the rest of the year and beyond.
I appreciate the fact, that while there are other schools going straight from our current situation to full attendance, this option isn't the right path for us. This pandamic hasn't occurred before for us, children have never had this long away from school, children have not had to have their parents doing school work with them everyday, we have never been placed under restrictions like this, they have never not been able to play with friends, visit family, play team sports. There has been so many changes for these children over a short period of time and we don't know how students will transition.
Being a parent of two Primary age students, I can attest that there will be, for some children, some separation issues, increased anxiety, increased fear or worries, increased behaviours, concerns around friendships, concerns about school work, not sure of changes in routine and safety measures. For other children, everything will be fine.
It is easy for some outside of education to say schools need to go back straight away and everything will be fine, when they are not seriously considering some of the issues mentioned and the overall wellbeing of each child. There is no rush to this. By rushing, we have so much more to lose. Ensuring we build little stepping stones along the way to ensure success is achieved, is our priority. By proceeding in a calm, measured and considered transition, we have so much more to gain.

I really appreciate that for St Michael's Primary School, school and home are on the same page with regard to this. It is just another example of the trusting culture we have created here and we are forever thankful for your continued support and understanding.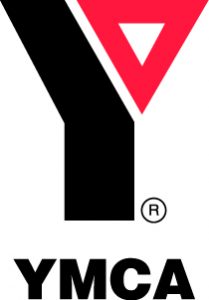 Before & After School Care - YMCA
Just a reminder that Before and After School Care will be operating as normal during this transition period. Please contact YMCA directly to register or book in for care arrangements.
School Uniforms
Macdonalds Childrens' Wear in Jamison are the main supplier of our uniforms, unfortunatley they don't have size 8 and 10 sports pants available for the next couple of weeks. If you are desperate for pants you can purchase a plain navy pair from Lowes in Gungahlin.
I have been informed, that for the time being, Macdonalds is only open on Monday-Tuesday and Friday from 11am till 4pm and on Saturdays from 10am till 2pm.
Enjoy the week ahead.
Looking forward to seeing everyone starting to come over the next fortnight.
Take care.
Pat Ellis